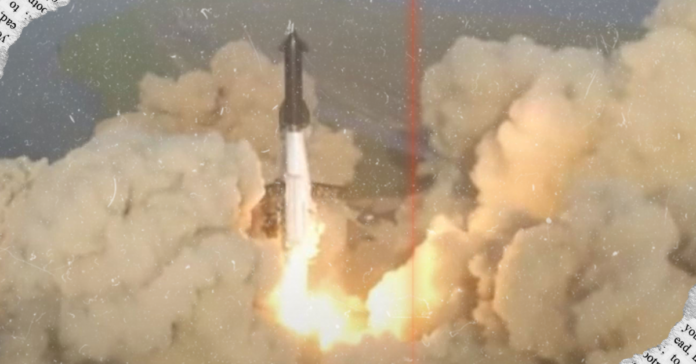 This Thursday SpaceX tested its new rocket, Starship, and it exploded after 3 minutes of flight. The test was uncrewed, and no human was harmed.
This rocket is the largest and most powerful ever developed, and although it exploded, it wasn't considered a complete failure. In fact, other rockets have also exploded during test launches. Even Elon Musk has stated that he would consider the test a success if the rocket simply lifted off the ground without destroying the launch pad.
The test was celebrated by the SpaceX crew with champagne, and they hope the next test will be better.
However, there are other problems with the SpaceX tests in Texas, the tests are located in Boca Chica Beach, which is a very fragile ecosystem, and home of endangered species and migrating shorebirds.
Some people have said that the tests put at risk the species there. The American Bird Conservancy has shown concern about the decline of bird species in their habitat. Even if the rocket hadn't blown up, the shockwave of the launch could cause deafness and brain damage to the endangered bird species in the area.
Also, some Twitter users have reported raining particles in port Isabel, after the explosion of the rocket.
In a press release, the Rio Grande Valley Community also expressed concern, arguing that SpaceX is affecting the Carrizo Comecrudo Tribe, cutting access to sacred lands and ceremonies. Also, there have been reports of property damage thanks to the shockwaves. And people have expressed fear of losing their lives if a catastrophic explosion were to occur.
"SpaceX has brought nothing but gentrification, and environmental destruction to the Valley. The promises of 'economic development' and 'technological innovation' are false promises. The so-called economic development is only meant for elites and opportunists, who take advantage of our community, land and resources," writes Gloria Thomas in the press release.
The SpaceX project is important for NASA, as the space agency wants the Starship to be the lunar lander in the Artemis III mission.
The American Bird Conservancy has also asked Musk to change the test to Cape Canaveral, where SpaceX also has installations, and offers a much lower environmental impact. They didn't receive an answer.
In another statement, Emma Guevara, the Sierra Club Brownsville Organizer writes: "A billionaire is closing our beach to use the land to test his experimental technology putting the lives of locals at risk while destroying acres of a wildlife reserve. Who will be held accountable for the destruction this company consistently causes when the government continues to ignore community members' very real and very serious concerns?"