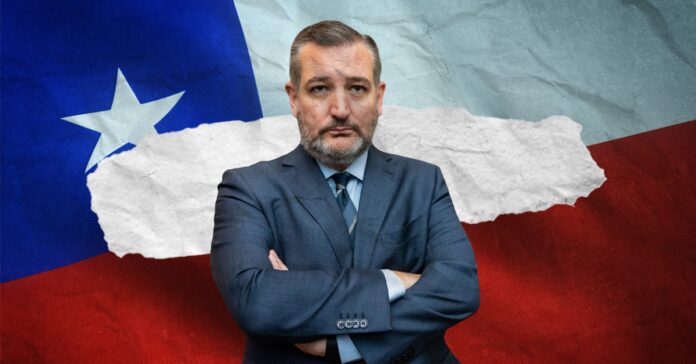 West Virginia Senator Joe Manchin's recent announcement that he won't seek reelection has sent ripples through the political landscape, with implications for Democrats and their quest to maintain control of the Senate. The Dallas Morning News highlights the challenges this poses for the party and underscores the increasing importance of the Texas Senate race.
Manchin, a centrist Democrat, played a pivotal role in the party's efforts to hold ground in a predominantly Republican-controlled state. As Republicans are poised to gain Manchin's seat, the spotlight shifts to the Texas Senate race, where incumbent Republican Ted Cruz is seeking a third term.

The Democratic primary on March 5 features notable candidates such as U.S. Rep. Colin Allred, state Sen. Roland Gutierrez, and state Rep. Carl Sherman.
Even before Manchin's exit, national Democrats had begun directing resources to Texas, considering Cruz as a vulnerable target.

In a recent statement, Philip Letsou, a spokesman for the National Republican Senatorial Committee said that they fully expect Chuck Schumer's allies in New York and California to spend millions of dollars trying to buy a Senate seat in Texas.

"They want to elect a radical liberal who will vote to keep the border open, raise taxes, and destroy the energy industry."
The current Senate balance, with Democrats holding a narrow advantage, adds significance to every race. However, if Republicans gain two seats (or one with a White House win), they could regain control.

The DMN article suggests that, despite historical Republican dominance, Texas has become more competitive in recent years.

In 2014, Republican Greg Abbott beat Democrat Wendy Davis by 20 percentage points to become governor, and in 2018, Cruz outlasted former U.S. Rep. Beto O'Rourke by only 2.6 percentage points.

The Texas Democratic Party Chairman, Gilberto Hinojosa, advocates for a comprehensive effort, urging national leaders, including President Biden, to prioritize the Lone Star State.

"We're going to need money to bring out the base in order for us to be able to beat Cruz," he said.

The departure of Manchin provides Democrats with an opportunity to reallocate resources, making Texas a crucial focal point in the broader political landscape.