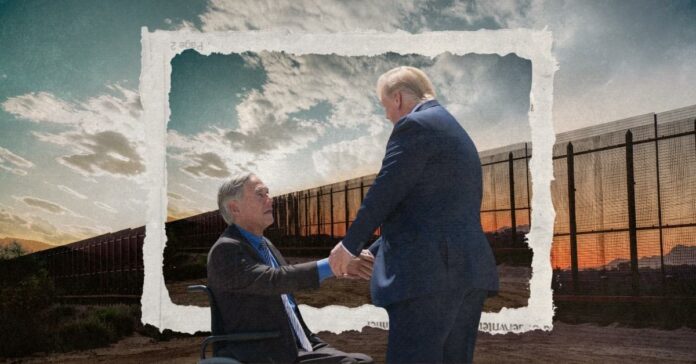 Gov. Greg Abbott will join former President Donald Trump in South Texas, where they will discuss border policies and where, according to some sources, Abbott could endorse Trump.
Both will go to Edinburg on Sunday for Abbott's annual tradition of serving tamales to Texas Department of Public Safety troopers and Texas National Guardsmen deployed under the governor's Operation Lone Star. According to Fox News, Abbott may endorse Trump for the GOP presidential nomination.
Since Trump endorsed Abbott in 2021, helping him secure a third term, it is highly possible that Abbott is returning Trump the favor.
Trump may be seeking more support in Texas, as other rivals Ron DeSantis and Nikky Haley managed to raise about $6 million in the state.
Trump visited Houston two weeks ago, vowing to defend Texas' oil and gas industry and pledging people to vote in the March primary elections.
"I'll always take care of your state," Trump told the crowd in Houston. "Go out and vote and we're going to make America great again."
He has made promises to bring back a tougher border program, resurrecting his "Remain in Mexico program" to force asylum seekers to wait in Mexico for a resolution of whether asylum is granted to them or not, and to end automatic citizenship for children born in the US to immigrants who entered illegally.