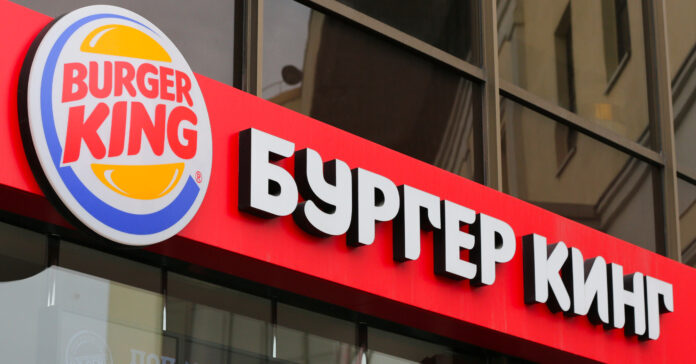 Burger King, Marks and Spencer, Marriot, and Accor, are unable to withdraw from the Russian market due to complex franchise deals. The firms are still running around 1000 locations collectively.
Restaurant Brands International, the owner of Burger King, told BBC these "legal agreements are not easily changeable in the foreseeable future."
The hotel groups Marriot, IHG, and Accor are operating under similar agreements.
Marriot did announce, however, it is "evaluat[ing] the ability for these hotels to remain open."
Even if the firms can obtain a UK court judgment against Russian franchisees, "the Russian courts wouldn't enforce it," said John Pratt, a franchise law specialist.
The firms are instead using other avenues of supporting Ukraine.
Accor has suspended all future hotel openings and has stopped services and distribution to sanctioned hotels.
Burger King is donating all Russian-derived profits to humanitarian efforts.
Marriott and IHG Hotels & Resorts have also halted developments and closed their corporate offices in Moscow.
M&S has pledged almost $1.7 million to support refugees and is donating 20,000 coats and thermals.
Yum Brands, the owner of KFC and Pizza Hut, announced it was finalizing a deal to suspend Pizza Hut operations.
Ms. Hobbs, from Bird&Bird law firm, believes the brands are "very worried" about potential reputational damage from continuing to operate in Russia.
"They are worried obviously on a human and moral level about what is happening, but I also think they are worried [that] a number of companies have been threatened with boycotts."