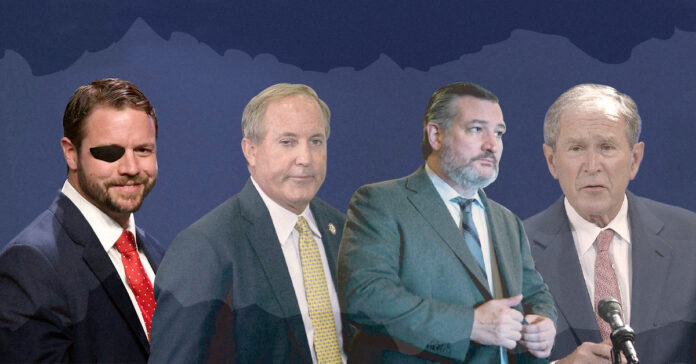 On Wednesday, the world watched in horror as Russia invaded Ukraine. Today, the sound of gunfire still echoes through Kyviv, while Ucranians are seeking refuge, many Russians are protesting against the war.

The United States and its allies have already started to impose economic sanctions on Russia.

President Joe Biden has sworn to hold Russia accountable for its actions and has been in contact with Ukrainian Volodymyr Zelenskyy.

Senator John Cornyn:

In a statement, Senator of Texas John Cornyn said "…The United States has played no part in creating this crisis, but we have a responsibility to support the Ukrainian people as they fight to defend their own sovereignty…".

He then tweeted that other authoritarian movements would take notice if we didn't.

Ken Paxton:

Surprisingly enough, Attorney General Ken Paxton's only remark was an attack towards Biden and his "priorities."
Dan Crenshaw:

First U.S. Rep. Dan Crenshaw criticized the need for us to rely on Russian Oil.
Then he called the UN a joke.
Last but not least, he has shown his support to the people of Ukraine, saying they should 'Fight Like Hell."
Ted Cruz:

Republican Sen. Ted Cruz has not been shy to voice his opinion on who to blame for Russia's invasion in Ukraine: The Biden Administration.

And finally, Former President Donald Trump who may not be Texan, but has suggested that Russia's invasion of Ukraine "all happened because of a rigged election," so we thought his craziness was worth sharing.