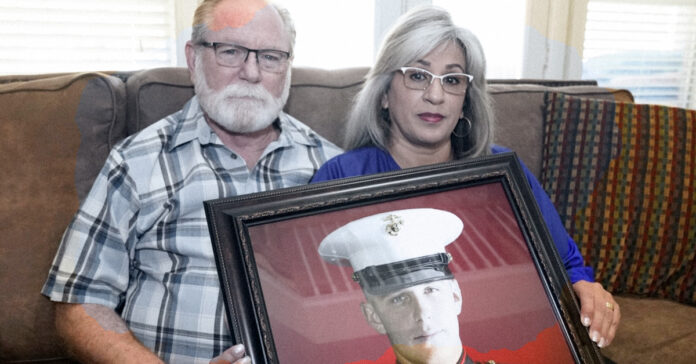 On Tuesday, President Joe Biden called the family of a former U.S. Marine who has been detained in a Russian prison for two years, promising to help them anyway he can.

The call was prompted after Biden's visit in Fort Worth, Texas, where he met with veterans. Reed's family lived close by and waited for him with a hot pink sign that said, "Bring my son home!"

According to The Dallas Morning News, the President seemed to acknowledge her message with a hand gesture. 
About 50 minutos after Biden delivered his speech at Fort Worth, The Reeds got a call from him. The caller ID read: "The White House."

"I want you to know my heart aches for you," the president told the Reeds, after apologizing for not being able to stop and chat with them.

"I just can't imagine what you all are going through."
The White House later confirmed that the President would do everything he can to bring their son home, to stay in close touch with them through his national security team, and to find a time to meet in person.

According to Politico, Trevor Reed has been in prison in Russia for more than two years. He was arrested in Moscow in 2019 after a night of drinking and was sentenced to nine years in prison on assault charges for endangering the "life and health" of Russian police officers. The Reeds have denied the charges, expressing they are trump-upped.

U.S. Ambassador to Russia John Sullivan has condemned them as "absurd."