Every now and then, the state of Texas almost — almost — does the right thing.
Back in 2014, after the Ebola epidemic, the Texas Senate was ready to fix confusing local disease orders and stockpile a bunch of surgical masks.
A whole task force of 15 doctors and emergency officials wrote the plan. A bill by a Georgetown surgeon passed the Senate, 26-4.
Then it went nowhere.
Now, we have too many confusing local disease orders and not enough surgical masks.
"Right now, we could have been releasing the state stockpile" of masks, said Dr. Donald K. Murphey of Austin, a pediatric infectious disease specialist in Fort Worth for 22 years.
"We'd be ready."
Instead, the Texas House chose to ignore experts, save money. and risk lives.
The ordeal of Senate Bill 538 is a perfect example of Texas government gone wrong.
It was killed from both the right and left by an unholy coalition of two of the most potent forces in Austin: big metropolitan county officials leery of state control, and the anti-vaccine, small-government Tea Party faction.
Tea Party libertarians opposed the bill because it gave state health officials power to jail sick people or put them in custody under house arrest.
But the masks and other protective equipment also had a price: $3 million-$5 million.
Then-state Sens. Konni Burton, a Colleyville Republican, and Craig Estes, a Republican who represented Parker County, both voted against the bill without comment. They were two of the four opponents in the Senate.
Leaders in Tarrant and other urban counties didn't want the bill passed, because they didn't want the governor giving the orders.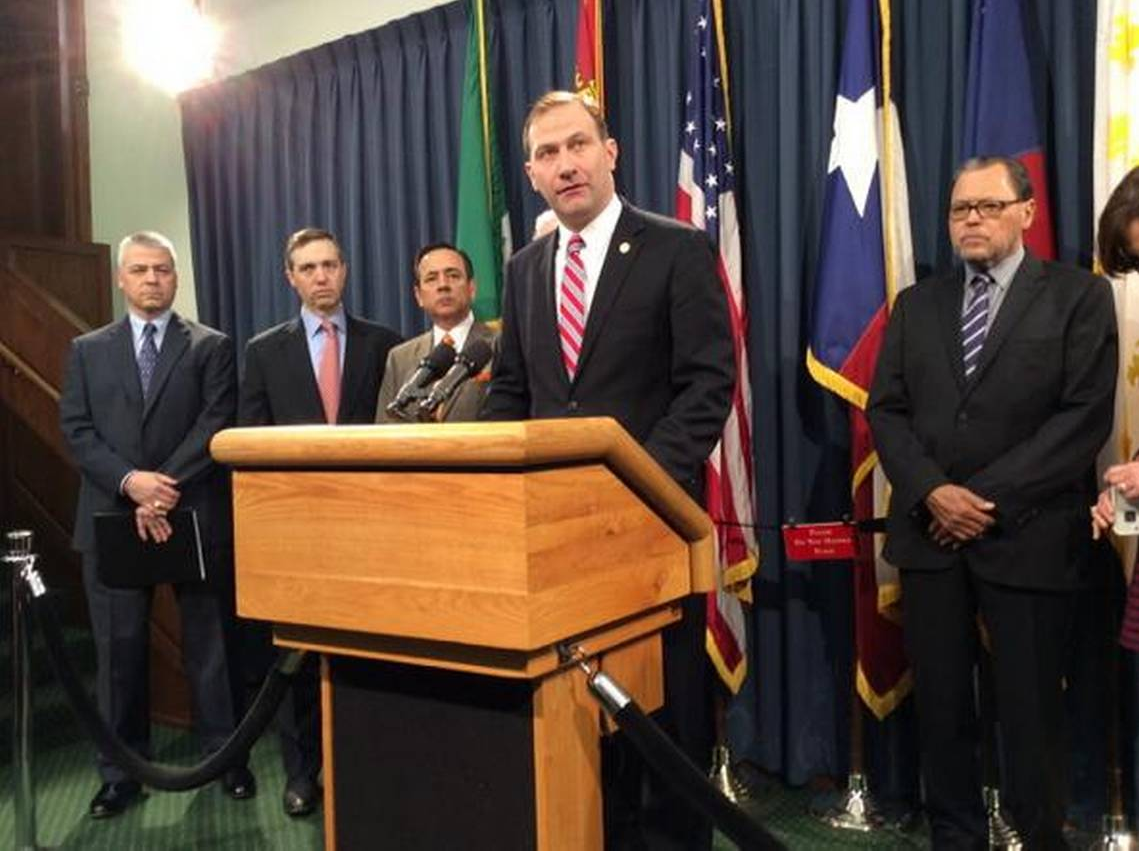 In 2015, when surgeon and state Sen. Charles Schwertner introduced his bill, he said Texas needs "a chain of command … with the governor at the top making decisions."
"It was taking a lot of control away from the local officials," Tarrant County administrator G.K. Maenius of Fort Worth said last week.
Tarrant County commissioners went on record as opposing the bill. (Last week, Maenius said the Legislature should have just bought the masks.)
County leaders wanted to keep the current system, where disaster orders are written by county judges and cities can choose to add more.
So far, that system is only reminding Texans that life-or-death decisions are made by an inefficient crazy-quilt of local governments.
"Mainly, the bill didn't survive because counties don't like anyone telling them what to do," Murphey said. He supported the bill in testimony to a Senate committee.
"And — it had a cost. Anytime you go to the Legislature about public health, it's tough to get them to spend money."
County officials also worried about local cost. They wanted to be reimbursed if state officials took a lot of people into custody.
In other words, had the bill passed, Gov. Greg Abbott's health department could have ordered everyone with coronavirus jailed. But county taxpayers would have been stuck paying to house them.
Texans would be much better off today if the bill had passed, Schwertner said last week in a Texas Tribune interview.
"I think we'd be positioned a lot better because we would have PPE equipment that would have been already bought and stockpiled. We would have had an inventory of equipment," Schwertner said.
"And we would have had the ability to actually … declare a state of infectious disease emergency. We would be able to mandate a quarantine."
During the 2015 debate in the Senate, East Texas state Sen. Robert Nichols of Jacksonville was worried about that.
"At what point do you lose your civil liberties?" he asked during the debate — "I'm just concerned that we've gone too far."
In 2015, Schwertner replied that it was important to establish clear governmental authority and confine sick people breaking orders.
"We did dodge a bullet [from Ebola]," he said.
"We are foolish to think this will not happen in the future."
The bill died in a Texas House committee under fierce late opposition from anti-vaccine activists fearing government control.
The money for masks went elsewhere.
Foolish is definitely the right word.
This piece is the first in an occasional series of opinion pieces from thought leaders around the state of Texas.
(c) 2020, Fort Worth Star-Telegram
This story originally appeared on the Fort Worth Star-Telegram. To read this article in its original format, click here.