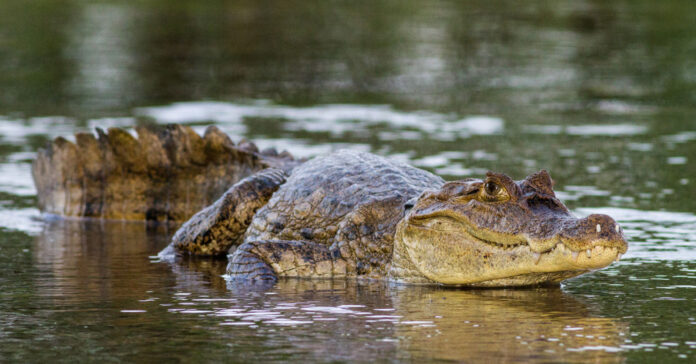 Last month, authorities seized drugs, guns, and a crocodilian reptile during a raid on an East Texas home, according to reporting from the CHRON. The animal, most likely a caiman, is three feet long.
The home contained cannabis, a quarter pound of psilocybin (shrooms), THC edibles, PCP (angel dust), and 76 Delta 9 THC vape cartridges. Police also found a large sum of cash and firearms.
Jason Best, 44, from Kilgore, was charged with four controlled substance felony offenses with a bond set for $118,500.
Kilgore animal control will be relocating the caiman to a Dallas wildlife rescue called Nature's Edge.
Caimans are amphibious carnivores from Mexico, Central America, and South America. Most species weigh 13 to 88 lb. They differ from alligators with their longer, sharper teeth and increased mobility.