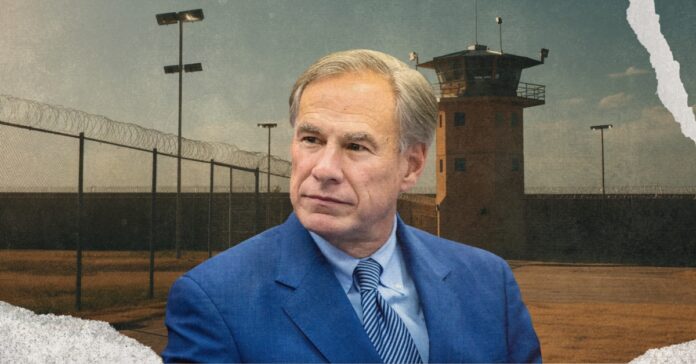 On Friday, Rep. Terry Canales strongly criticized Gov. Greg Abbott for his inaction regarding the dire conditions in Texas prisons, which have been plagued by heat-related deaths and injuries for years. In addition, Rep. Canales did not shy away from pointing out the disappointing performance of the Texas Senate, stating that they have "once again failed Texas families."

For a second consecutive session, the Texas House of Representatives passed measures aimed at providing essential climate control within the state's prisons. With Texas' largest budget surplus, the House responded by putting $545 million into cooling 46 out of 73 prisons that don't yet have air conditioning in all prisoner areas.

Unfortunately, the Texas Senate once again let down Texas prisons by failing to take action, ultimately killing the bill. This disappointing outcome mirrors the events of 2021 when a similar bill successfully passed the House but was not given a chance to be heard in the Senate.

House Bill 1708, would have required the temperature inside prisons to be kept between 65 and 86 degrees, the same standards as county jails. An identical bill was filed in the Texas Senate (Senate Bill 1035.) Texas law currently does not require climate control inside state-run lockups, and the majority do not have air conditioning.

According to the Texas Department of Criminal Justice, out of the 100 units they oversee, a concerning number of 69 lack proper air conditioning. Specifically, 14 units completely lack air conditioning, while 55 units offer only partial relief with respite areas like cooled chapels, but fail to provide AC in the cell blocks. This distressing statistic reveals that more than two-thirds of Texas' prisons are deprived of adequate cooling measures.

This problem forces thousands of prison officers and tens of thousands of prisoners to work and live in stifling temperatures.
According to new state data The Dallas Morning News published earlier this month, the temperature reached at least 95 degrees inside 72% of state-run jails and prisons last summer. Inside 15 facilities, it topped 100 degrees.
"It's unfortunate that this battle is this difficult," said state Rep. Canales, back in May, when trying to pass the Texas House bill. "It's inhumane what we're doing."

The alarming reality of the situation is further emphasized by recent figures provided by the TDCJ. As of last Thursday, it was revealed that four inmates have already required medical attention beyond basic first aid for heat-related injuries in the year 2023. Additionally, nine staff members have fallen ill due to the extreme heat.

In light of the circumstances, Rep. Canales urged Gov. Abbott to declare a state of emergency in Texas prisons, to ensure the well-being of both prison guards and inmates, as none of them deserve to be subjected to conditions that exceed 120⁰.

"The Texas House has spoken. Much like tax relief the Texas Senate continues to fail Texans. This isn't tough on crime, it's 3rd world and inhumane." Canales added.