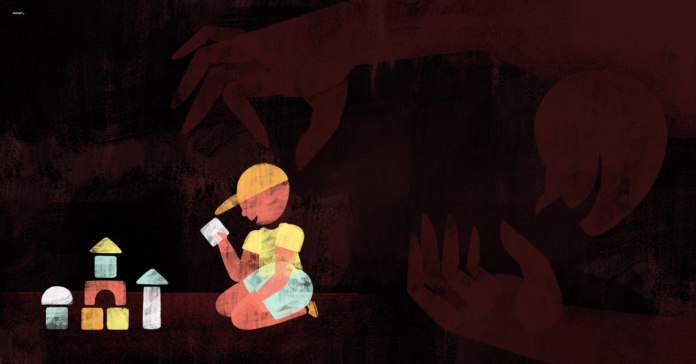 Families throughout Texas are spending more time together during the coronavirus pandemic, and for some, home is unsafe.
"There are multiple reasons children, in some instances, may not be as safe at home for 24 hours each day due to the pandemic," Cossy Hough wrote in an email to Reform Austin for this story. Hough is an Assistant Dean for Undergraduate Programs and Clinical Associate Professor at the University of Texas at Austin's Steve Hicks School of Social Work.
"There is much more stress in families right now – financial stress, lack of resources and potential substance misuse – all can contribute to stressed family relationships in which abuse is more likely to occur," Hough explained. "Children are also not being seen by teachers, counselors and social workers in schools right now, leading to potential delayed reporting of abuse."
"The Texas Department of Family and Protective Services has seen a notable drop in reports from February to March, and some other states are seeing the same," she wrote.
The Texas Department of Family and Protective Services' website lists four major types of child maltreatment: physical abuse, sexual abuse, neglect and emotional abuse; each type has a variety of symptoms. 
Noticing abuse and reporting it are crucial, Hough wrote.
"Family members, friends and educators, even from a distance through virtual contacts with children, need to be on the lookout for signs of abuse and continue to report," she wrote.
Here are resources to turn to if you know someone who may need help.
The Texas Department of Family and Protective Services is the place to report abuse or neglect of children or seniors. The agency's hotline is 1-800-252-5400. 
Childhelp is a nonprofit dedicated to helping abused and neglected children and children at risk. The organization's hotline is 1-800-422-4453
Hough pointed out that some children's ongoing problems such as homelessness and dependence on school lunches can be worse now. 
"We need to be mindful of the impact of trauma on children during this time, too," Hough wrote. "Studies after disaster situations that lead to major upheaval in children's lives indicates that the trauma from those experiences can contribute to long-term mental health issues."