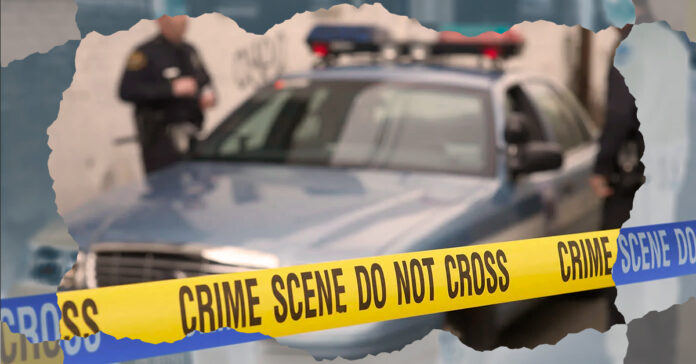 In the past Crime Stoppers focused on taking down criminals via anonymous tips. "Anyone with information is urged to call Crime Stoppers at 713-222-TIPS."

But recently, their message has taken a different route.

The "nonpartisan nonprofit" organization has shifted its focus to vilifying more than a dozen elected judges – all Democrats – who are letting out of jail "dangerous criminals" just to threaten the safety of residents. All the while praising Texas' Republican Gov. Greg Abbott's crime policies.

"What we're seeing is an assault against the community" by the judges, Rania Mankarious, the organization's chief executive, said this year on a national Fox News broadcast.

Why the sudden change of heart ?

In a recent investigation by The New York Times and The Marshall Project, they find the stance embraced by Crime Stoppers most likely intersects with the organization's financial interests.

Crime Stoppers is navigating a mid-life crossroads as the political and social landscapes that launched the organization – 50 years ago – have shifted.

The general public's trust in law enforcement has decreased, and many media outlets have started to rethink their law enforcement relationships.

Apart from that, organized crime has also gone down in the last decade. According to The Houston Chronicle, crime levels remain below their historical highs and Crime Stopper's executives said most tips lead police to lower-level offenders.

But the biggest blow the Crime Stoppers have received was a series of Texas court decisions that raised questions about the legality of the organization's public funding.
The nonprofit received revenue from a common practice that required people sentenced to probation to pay a $50 fee to the organization. That income has fallen by half since Democrats swept the county's judicial races in 2018.

The drop in court revenue might have forced the organization to rely on funding from elected officials.

Crime Stoppers with an annual budget of about $2.4 million, have become reliant on state grants backed by Abbott. According to The New York Times, the grants included $4 million in 2017 – that was never made public – and in the last five years has totaled up to $6 million.

Another prime example of Abbott using traditionally nonpartisan entities – the National Guard, Texas Rangers, and now Crime Stoppers – to pursue his own political goals.

Crime Stoppers said it remained nonpartisan and denied that its financial situation influenced its public policies or focus on Democratic judges.