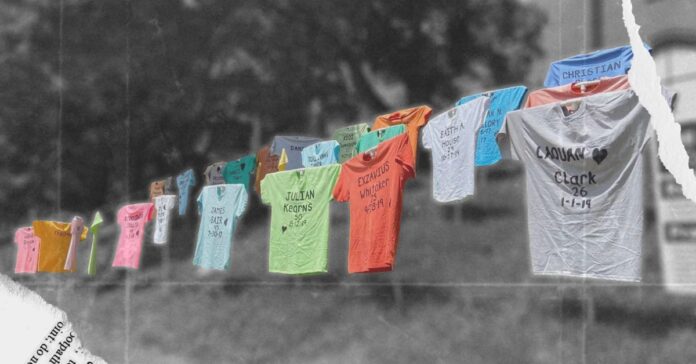 The San Antonio community is "fed up with gun violence."

During a convergence of over 500 working-class individuals from 61 groups across San Antonio, tackled critical issues such as public safety, with a special focus on combating gun violence.

The gathering was organized by Communities Organized for Public Service (COPS/Metro Alliance), in collaboration with Texas Impact and Mission Presbytery.

During the event, Pastor Jimmy Drennan, a former police officer turned priest, shared stories of break-ins, destroyed religious statuary, and gunfire in his parish, highlighting the pressing concerns of the community, as first reported by The San Antonio Express-News.
Residents bravely came forward, sharing harrowing tales of neighborhoods besieged by gun violence, recounting automatic gunfire becoming commonplace and personal losses due to shootings. The assembly expressed frustration with the lack of action at both state and national levels, where lawmakers seemed to bow to the influence of gun manufacturers and lobbyists.

The highlight of the evening was a poignant public art installation, "Vidas Robadas" or "Stolen Lives," which previews a temporary display of 2,800 T-shirts, each representing a life lost to gun violence or suicide in Bexar County over the past five years.

The installation will feature colored shirts displaying the name, age, and death date of those lost to gun violence, while white shirts will represent suicides, offering crisis hotline information.

"We think it will be stunning," said COPS/Metro Southeast Side leader Sonia Rodriguez, and reflect a community "fed up with gun violence."

This powerful exhibit, designed by Texas Impact, is set to coincide with a peace march and the city's first gun buyback program.

On Sunday, Councilman John Courage is spearheading a drive-thru event, where gun owners can receive H-E-B gift cards in exchange for each firearm they surrender. Open to San Antonio residents and those in the surrounding communities, the initiative aims to reduce the circulation of firearms.
Councilman Courage emphasized the program's inclusivity, welcoming anyone with firearms they no longer want or consider a household danger to participate. In a podcast interview on the Express-News' Puro Politics, he expressed the intent to provide a safe and voluntary outlet for individuals to exchange their weapons for gift certificates.

The voluntary weapons exchange program will kick off at noon in Lot B, 100 Montana St. To participate, individuals are instructed to place their unloaded firearms in the trunk or rear of their vehicles, with safeties engaged. Upon arrival, they should wait for a San Antonio Police Department officer to assist with the exchange process, as reported by The San Antonio Express-News.
To learn more about gun violence in Texas, see the RA News Gun Violence Watch page.