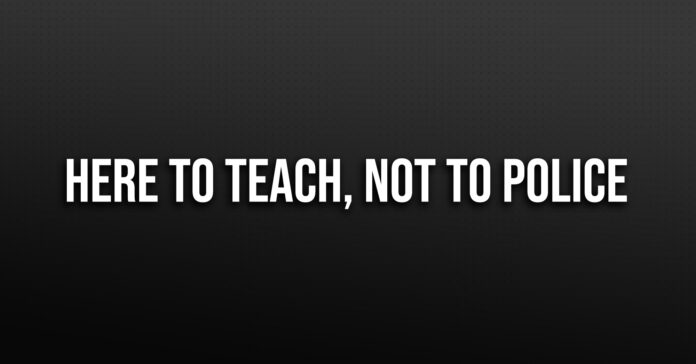 On Tuesday afternoon, a group of Texas teachers, school employees, and union officials marched to the Uvalde memorial on the steps of the Texas Capitol Building, later relocating to Sen. Ted Cruz's office.
They called for action where the state has repeatedly seen none: a legitimate response to gun violence ravaging the country. Something other than arming teachers in the classroom.
"Educators are here to teach, not to police," said Zeph Capo, the Texas chapter president of the American Federation of Teachers, who organized the rally.
The group argued that schools should not shoulder the responsibility of protecting students from murderers.
"For too long, the focus has been on protecting guns, not protecting students," said Dan Wright, a special education teacher with Round Rock ISD. He continued, doubtful of the country's capacity to change. "Honestly, I don't know. I haven't seen it happen. It's failing us, our institutions are failing us."
In a discussion following the Uvalde massacre, Cruz and other Texas Republicans emphasized their belief in school "hardening," securing buildings and arming teachers instead of further restricting firearms.
"The elites who dominate our culture, tell us that firearms lie at the root of the problem," Cruz said in a Friday speech at the National Rifle Association conference in Houston. "It's a lot easier to moralize about guns and to shriek about those you disagree with politically, but it's never been about guns."
One spokesperson for Cruz pointed to the Senator's School Security Enhancement Act, and Protecting Communities Act as examples "of legislation to keep our kids safe by improving background checks and securing schools."
However, last week's – visibly armed – shooter simply walked through an unlocked backdoor into the school.
Police officers waited almost an hour after arriving on the scene before stopping an active threat.