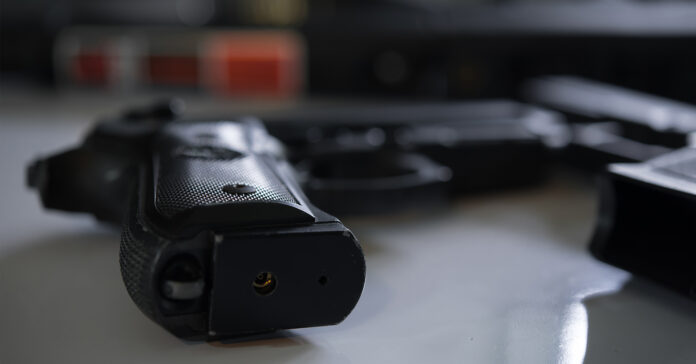 After the deadly mass shooting in Uvalde, that resulted in the loss of 21 lives, Republicans have decided to combat fire with fire, suggesting that the best way to do so was arming and training teachers. However, statistics demonstrate most teachers are not interested.

According to Politico, since 2013, Texas has allowed teachers to sign up as campus "marshals" through a program signed into law after the shooting at Sandy Hook Elementary in Newtown, Conn.

But, the programs have lacked participation, out of 62 school districts fewer than 300 educators have signed up, according to the Texas Commission on Law Enforcement.

A survey of more than 1,000 state school districts by the Texas School Safety Center meanwhile concluded only 280 systems participated in an older, separate, and far less regulated state "guardian" program meant to deploy armed teachers as last-ditch guards against active shooters.

As much as the GOP party wishes to address the mass shooting crisis with a "good guy with a gun narrative," it is becoming clear that teachers and staff don't want the burden – that also comes with a series of risks.

At the NRA convention in Houston, Texas State Rep. Briscoe Cain admitted that teachers and staff were not taking advantage of the school marshal and school guardian programs.

As he shrugs he says: "Oh, I can't force them to do it."

"I've also gone to the training and teachers at the end of the day will say: it's not for me. That was too intense. I don't want to do it. I respect it because it's very serious training. You just can't make them do it," Cain said during an interview. 

Kathy Martinez-Prather, the state school safety center's director, also talked about the risks teachers take, "One of the most candid conversations we have with school districts is: When an officer shows up and doesn't know if you're the good guy or the bad guy, he's not gonna ask questions."

According to Politico, the nation's top education official and the head of the largest teachers union have portrayed the idea of gun-toting teachers as a distraction from addressing the role firearms play in violence across the United States.

"Bringing more guns into schools makes schools more dangerous and does nothing to shield our students and educators from gun violence," National Education Association President Becky Pringle said in a statement. "We need fewer guns in schools, not more. Teachers should be teaching, not acting as armed security guards."

She added: "Schools need more mental health professionals, not pistols; teachers need more resources, not revolvers."

Arming teachers seems like further disrespect to a profession that's already beleaguered and not feeling the support of so many folks, said Education Secretary Miguel Cardona.

"We need to make sure we're empowering our teachers to be successful at teaching our children."

Currently, Texas is already facing a teacher exodus crisis. In the past year, two-thirds of teachers have wanted to leave their profession, according to a Texas American Federation of Teachers survey.

Teachers are feeling overwhelmed and underpaid, thus making it hard to maintain them motivated and in the classrooms. In an already faltering profession, adding the responsibility of training to ensure the safety of students – when it is not part of their job description – might not be a great idea, and is clearly not getting the support the GOP would have wanted.