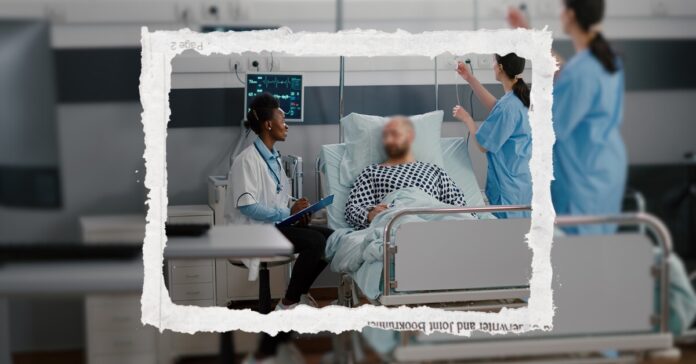 This summer, Texas has become one of the hottest places on Earth, enduring scorching temperatures soaring as high as 48°C (119°F).

As with many states across the United States, Texas is grappling with an alarming surge in patients experiencing severe symptoms triggered by the relentless heat.

This year alone, the state has already witnessed 14 heat-related deaths as of June, underscoring the gravity of the situation. Tragically, last year, Texas reported a staggering 306 fatalities linked to the dangerously high temperatures.

The scorching weather has pushed healthcare facilities to their limits, with hospitals seeing an influx of individuals suffering from heat-related illnesses and emergencies.
According to The Wall Street Journal, this influx of patients is prompting healthcare professionals to explore innovative methods to combat the heat-related crisis.
One of the primary treatments gaining attention is the use of body bags packed with ice.

At Memorial Hermann's flagship hospital in Houston, doctors resorted to this method, calling in cafeteria workers to deliver large buckets of ice to rapidly lower patients' soaring temperatures. Meanwhile, at Valleywise Health Medical Center in Phoenix, temperatures have consistently surpassed 110 degrees Fahrenheit for more than two weeks, leading physicians to deploy the ice-packed body bags as an emergency measure for comatose patients suffering from severe overheating.

The dangers of extreme heat are evident in the symptoms patients exhibit upon arrival at hospitals, including cramps, nausea, and debilitating fatigue. For those with body temperatures exceeding 104 degrees, the risk escalates to heat stroke—a potentially fatal condition that can cause hallucinations, organ damage, or failure.

Disturbingly, heat-related deaths in the United States have surged over the past three years, with 2022 recording 1,708 fatalities, according to provisional data from the Federal Center for Disease Control and Prevention.

Dehydration, another perilous consequence of heat, can lead to seizures due to imbalanced electrolyte levels in the body, including sodium, potassium, and calcium, crucial for the proper functioning of muscles and the brain.

According to Dr. John Garret, chief of emergency medicine at Baylor University Medical Center in Dallas, severely dehydrated patients lost 8 to 10 pounds in water weight by the time they reached the hospital.

Doctors hook dehydrated patients up to intravenous lines to restore water and electrolytes, Garrett told The Wall Street Journal.
Meanwhile, HCA Healthcare has taken proactive measures to tackle potential power grid overloads during extreme heat episodes in Texas. The company has placed at least six emergency generators on standby at its 46 hospitals in the state and relocated two backup generators to the Houston and San Antonio areas.
As hospitals grapple with the growing challenge of extreme heat, medical professionals continue to adapt, innovate, and demonstrate remarkable resilience in their efforts to protect the health and well-being of patients affected by the relentless summer temperatures.