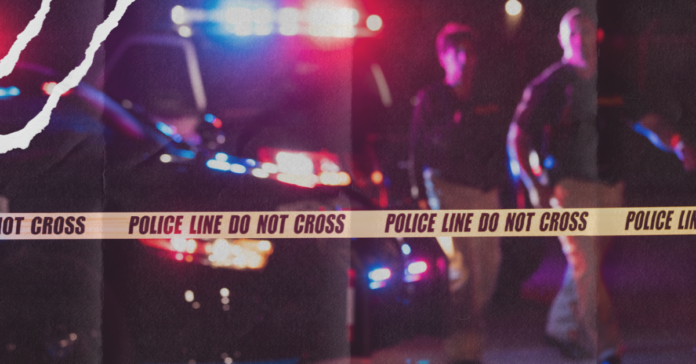 Late Monday night, a horrific incident unfolded in the Como neighborhood of west Fort Worth, resulting in a shooting that left eleven individuals injured, three of whom tragically lost their lives.

The shocking incident took place at approximately 11:40 p.m. on July 3, at the intersection of Diaz Avenue and Horne Street, just hours after the conclusion of the neighborhood's annual Comofest, as reported by WFAA.

Fort Worth Mayor Mattie Parker expressed deep sorrow over the incident, stating, "I think, first, you're heartbroken, especially for this community that has worked hard and continues to work hard… This community has worked so hard not just to put on wonderful festivities to celebrate Independence Day, but this is about their community."
According to the authorities, the victims are believed to include ten adults and one juvenile. Tragically, one individual was pronounced dead on-site, while two others succumbed to their injuries at local hospitals.
The Tarrant County Medical Examiner's office has identified Cynthia Santos, a 22-year-old, as one of the victims who passed away at Texas Health Harris Methodist Hospital. Additionally, eighteen-year-old Paul Willis lost his life at the scene, as confirmed by his family.
Fort Worth Police Chief Neil Noakes acknowledged the difficulty officers faced in such chaotic situations, emphasizing the priority of preserving lives. Reflecting on the incident, he stated, "Chaotic scenes like that are hard for an officer… You have to make a really fast assessment and do everything you can to determine what's a threat and what is not."
According to a statement Fort Worth released on Tuesday, several "unknown males were reported to have started firing into the crowd indiscriminately" before fleeing the scene. However, as of now, no arrests have been made, and the suspects remain unidentified.
This devastating incident marks the second shooting to occur shortly after Comofest. In 2021, eight people were shot near a car wash on Horne Street, although there were no fatalities.

Mayor Parker took to Twitter to express her deep sadness over the shooting: "I am devastated by the news of a mass shooting in Fort Worth last night. My heart breaks for the victims, their loved ones, and the entire Como community that works to build positivity and celebration in their community and our city."
The deadly gunfire in Fort Worth is one of at least 345 mass shootings in the nation this year, according to the Gun Violence Archive. The archive, like Reform Austin News, defines a mass shooting as one in which four or more people are shot, not including the shooter.To learn more about gun violence in Texas, visit the RA News Gun Violence Watch page.