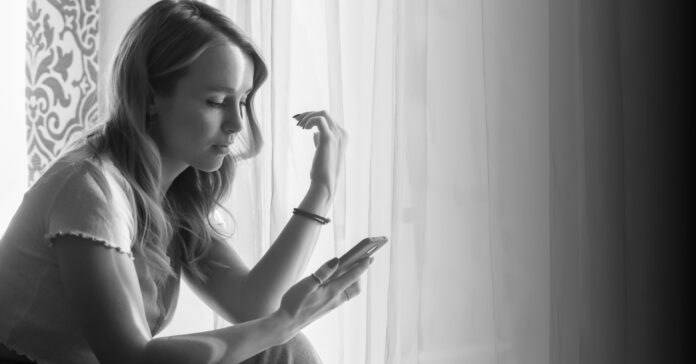 The signs were there, but no red flags were raised. Instead, society laughed them off as some great joke.

According to the Washington Post, there are many accounts of girls and young women who talked to Salvador Ramos online in the months before he killed 19 children in Uvalde, Texas.

His messages could be cryptic, demeaning, and scary; sending angry messages and photos of guns. They also reported he would sometimes threaten to rape or kidnap them. So why is it that no red flags were raised, and no action was taken beforehand?

In the interviews with the Washington Post, the girls said the threats seemed too vague to report, and some also just suspected this was just how teen boys talked on the Internet these days. One girl, discussing moments when he had been creepy and threatening, said that was just "how online is."

The girls who spoke with The Post lived around the world but met Ramos on Yubo, an app that mixes live-streaming and social networking and has become known as "tinder for teens."

On Yubo, people can gather in big real-time chatrooms, to talk, type messages, and share videos. However, Ramos would strike upside conversations with them and follow them onto other platforms.

Ramos' hatred toward women and his obsession with violence was clear when viewing his interactions via social media. He exhibited a dark side, posting images of dead cats, texting strange messages, joking about sexual assault, and posting pictures of rifles on his bed.

In a video from a live Yubo chatroom that listeners had recorded and was reviewed by The Post, Ramos could be heard saying, "Everyone in this world deserves to get raped."

The signs were always transparent. A week before the shooting, Ramos began to hint that something was going to happen on Tuesday to at least three girls. One of the girls interviewed by the post said he told her: "I'll tell you before 11. It's our little secret." And on the morning of the shooting, he messaged her a photo of two rifles. She responded to ask why he'd sent them, but he never wrote back.

"He would threaten everyone," she said. "He would talk about shooting up schools but no one believed him, no one would think he would do it."

Many of Ramos' threats to assault women, barely stood out from the undercurrent of sexism that pervades the Internet.

A 2021 Pew Research Center study found these experiences are common for young people, with about two-thirds of adults under 30 reporting that they've experienced online harassment. Thirty-three percent of women under 35 say they have been sexually harassed online.

Ramos' account was reported for bullying and other infractions dozens of times, however, like with most reports that fall into a corporate abyss, there were no consequences and the account remained active.

Social networks could do more back on violent harassment toward women, but the threats on their sites are a reflection of a larger "boys will be boys" cultural attitude that normalizes men's bad behavior online and offline, said Whitney Phillips, a researcher joining the faculty of the University of Oregon. 
"When someone says something violent to you or makes some sort of death threat to you, for many women that happens so often that it wouldn't even register with them," Phillips said.