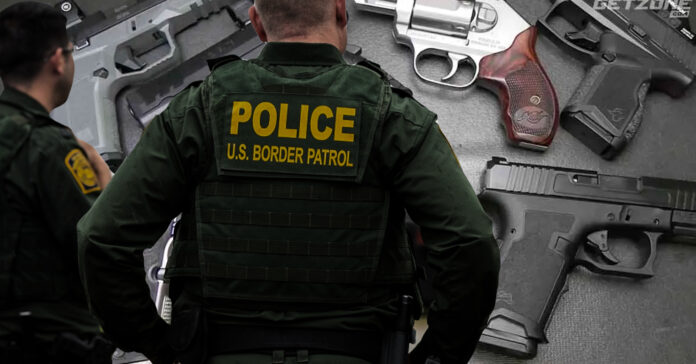 As the state still reels from the massacre at Robb Elementary School in Uvalde that left 19 dead, the question of how to prevent future school shootings has come up again. With gun control a non-starter in the Republican-dominated government, some talk has turned to improving school security. However, by the number it looks like Texas Republicans are keeping eyes and wallets firmly focused on the southern border, instead.
Governor Greg Abbott has refused to call any more special sessions of the legislature, with some political experts theorizing that Abbott is reluctant to open the topic so close to the midterm elections. Instead, he has decreed that all 1,022 school districts in the state should receive Advanced Law Enforcement Rapid Response Training (ALERRT). So far, he has not said how the deployment of these training specialists will be carried out, merely that they are standing by. Uvalde law enforcement had mass shooter training in March.
All of this is being done through the Texas Department of Public Safety (DPS), which Abbott has increasingly put under his direct control over his time in office. Without a special session of the legislature, it's unlikely that any large-scale or expensive initiatives will tackle the mass shooting problems in Texas that have increased in the last ten years. The implication from Abbott's most recent announcements seems to be that the districts themselves will foot the bill for extra training and security.
It's a stark difference to the spending spree Abbott has been on regarding the southern border. A detailed breakdown of the full cost of Abbott's war on immigrants by The Dallas Morning News shows a man with little regard to fiscal policy if it makes him look tough on immigration.
Operation Lone Star, Abbott's high-profile deployment of the Texas National Guard to the border, has been fantastically expensive. Overall, it has cost the state around $4 billion. Texas DPS has spent around $68 million in overtime for officers sent to the border, more than any other agency.
Abbott has been funneling money from grants to pay for his activity at the border. It's a very hefty price tag, but whether it has been making Texas safer is a big question.
For all the talk that undocumented immigrants are bringing crime to Texas, DPS's own numbers how that they are significantly less likely to commit violent crimes than native Texans. US-born citizens are twice as likely to be arrested for a violent crime than an undocumented immigrant. In fact, there's no evidence a single undocumented immigrant has ever perpetuated a mass shooting on US-soil. The billions spent at the border seem to be aimed at one of the least-violent demographics.
Abbott has proved that he can move money around for DPS to increase security where he deems it necessary. That appears to be exclusively at the southern border where being anti-immigrant gains him support from his conservative base. So far, there appears to be no political gain for a similar deployment to Texas schools.