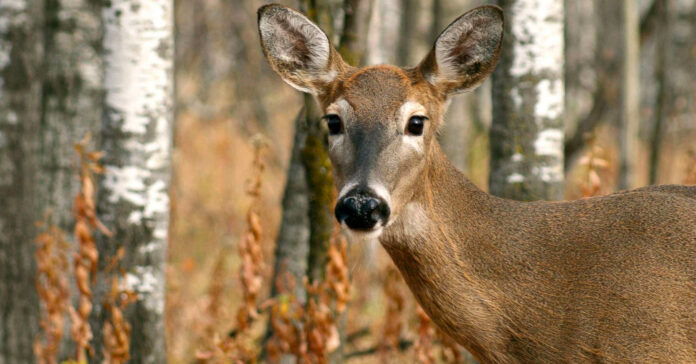 An emergency order has been issued after a number of deer have been tested positive for Chronic Wasting Disease.
Chronic Wasting Disease (CWD), also known as zombie deer disease, is a highly contagious and fatal neurological disease affecting the deer population throughout the nation. Spread through direct contact with bodily fluids or through contaminated drinking water, the disease has been found to be impacting the deer population throughout over 25 states, according to the CDC.
CWD emerges from a family of diseases called the "prion diseases" and is often a result of the presence of abnormal proteins called prions in the tissues of the body, causing brain damage as the prion develops. Mad Cow Disease is another disease found within this family.
Some symptoms include drooling, stumbling, drastic weight loss, tremors, teeth grinding, and aggressive nature. However, this disease can incubate in deer for over a year before symptoms appear. 
While CWD is considered low risk of transmission to humans, the CDC recommends that hunted cervids be tested prior to being eaten and that hunters should avoid handling spinal tissue and brain matter.
Deer have been tested positive for CWD in 13 counties in Texas since its first appearance in 2012. However, Texas Parks and Wildlife has issues restrictions on breeding facilities with infected deer and are unable to transport any deer until the restrictions have been cleared.