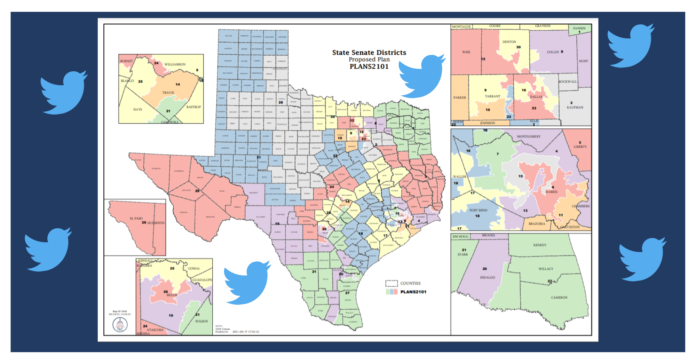 After Republicans unveiled their first draft of new district lines for the Texas Senate on Saturday, public reactions by Texas lawmakers have been strong but few and far in between.
The first reaction came from state Senator Beverly Powell (D-Fort Worth), who called the new maps if adopted, "an act of intentional discrimination."
Powell represents Senate District 10, which is radically changed under the proposed draft by state Sen. Joan Huffman (R-Houston) and was also hotly contested in the last round of redistricting.
Fellow Tarrant County lawmaker and current Chair of the Texas House Democratic Caucus state Rep. Chris Turner (D-Arlington) tweeted the following:
Freshman state Rep. Jasmine Crockett (D-Dallas) tweeted her solidarity with Sen. Powell:
Long time state Rep. Donna Howard (D-Austin) argued for fair maps:
Not a single Republican legislator tweeted about the new Senate maps this weekend. However, one Republican did tweet about redistricting broadly. State Rep. Lyle Larson (R-San Antonio), who often is the lone critic of his party's lurch to the right, tweeted about his agreement with new polling showing Texans want fair maps:
Expect to see more from both sides as the battle for redistricting begins today, the first day of the third special session of the Texas Legislature. The main goal will be to set the new congressional, state House, state Senate, and state board of education district lines based on the results of the once in a decade U.S. Census to ensure they have roughly equal populations.