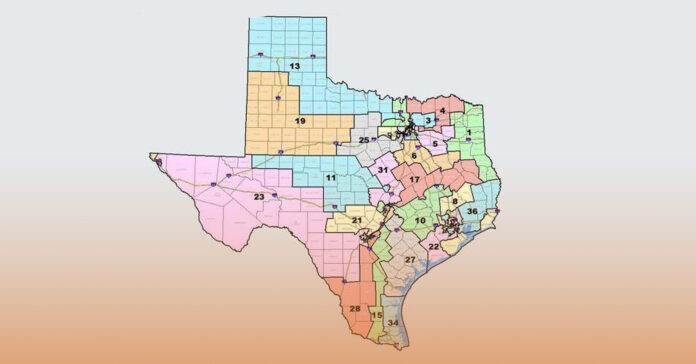 Last week, the U.S. Supreme Court delayed a state lawsuit over redistricting, which could further erode the Voting Rights Act and disenfranchise Texans of Color.

The court put a temporary hold on a lower court's order for the creation of a second majority Black congressional district in Louisiana. 
According to NPR News, the order by the high court with dissents from the three liberal justices comes after the lower court found that a newly drawn map of voting districts for Louisiana's six seats in the U.S. House of Representatives would likely violate the Voting Rights Act by diluting the votes of Black voters.

The pause comes until the high court rules next term in a separate but related redistricting case about Alabama's new congressional map. The Alabama case, filed by Evan Milligan, Khadidah Stone, Letitia Jackson, Shalela Dowdy, Greater Birmingham Ministries, and the Alabama State Conference of the NAACP, claimed the state was purposefully disenfranchising Black voters.

A three-judge panel ordered new maps drawn in the January decision, but the Supreme Court reversed that call a month later, saying it was now too close to the elections to make new maps.

As with Alabama, the delay ordered by the Supreme Court means that midterm elections in Louisiana have to take place this year using maps that lower courts have found are likely to hurt the power of Black voters.

In Louisiana, the map for this year's House races has white voters making up the majority in five out of six districts, as approved by the state's Republican-controlled legislature.
The new maps represent a fundamental shift in power, mostly along racial lines. They come nine years after the court decided that states with a history of racial disenfranchisements, such as Alabama and Texas, no longer had to have their new maps pre-approved to check for discrimination.

If the Supreme Court decides next year that Provision 2 of the Voting Rights Act only covers acts of expressly stated racism, these maps will likely stand in Texas during the 2024 election.