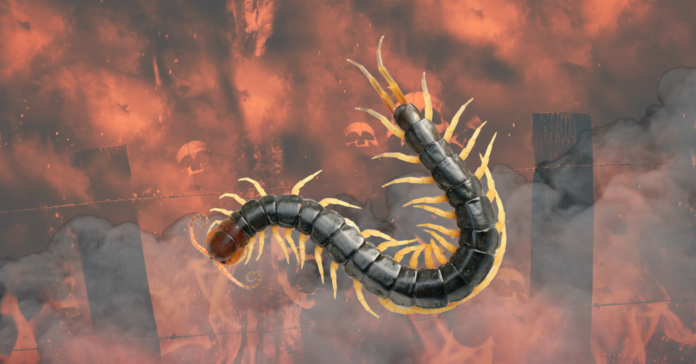 What would you do if you woke up alongside a creature straight out of "hell"?

San Antonian Reddit user shares his experience. On Tuesday, he woke up next to a very large insect crawling all over his bed.

"Woke up this morning next to this creature from hell." shared the San Antonian user "Bleric" on Reddit. Along with a 30-second video of the creepy crawler lounging on his bed. 
He also shared that the insect was "much bigger looking in real life," adding that he almost "died of a heart attack" after waking up next to it.
According to The San Antonio Express-News, the insect in question is a Texas redheaded centipede, a species found in the southwestern United States and northern Mexico. It is the largest centipede in North America, with an average length of 6.5 inches, reaching up to 8 inches. It has either 21 or 23 pairs of legs and has a distinct redhead and a greenish-black body.