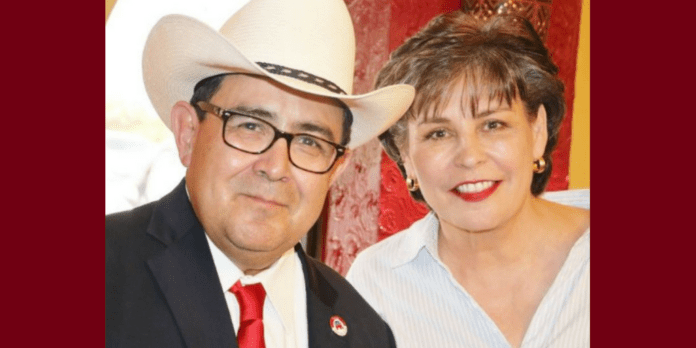 Above: Bexar County Republican Party Chair Cynthia Brehm with Pete Flores.

Reform Austin has previously reported on Texas legislators who defended sexual predators. Turns out they aren't the only politicians with a soft spot for criminal behavior.

Today, the San Antonio Express News revealed horrifying details about crimes committed by the husband of Bexar County Republican Party Chair Cynthia Brehm, and her complicity in enabling and concealing his predatory and criminal behavior.

Brehm had previously attempted to minimize the severity of the allegations against her husband, which included the assault of her own daughter, despite having been "informed about details of her husband's case as it unfolded."

Brehm has angrily demanded privacy for her family while chairing a local Republican Party meeting. In light of these new revelations, it is clear why she didn't want to talk about them.

Republican Precinct Chair Becky Edler was quoted in the Express News, demanding Brehm step down.

"She didn't commit the crime, but she had full knowledge about it and she lied about it.  That shows bad judgment. She does not represent our party values. She told lies about it, and you can't have someone like that representing our party. … I don't feel like she has the moral ground to do that."

Reform Austin has previously called for the resignation of former State Senator Carlos Uresti, on the grounds his federal felony convictions were disqualifying.  While Reform Austin is primarily focused on reporting on state government, there should be no place in Texas politics or elected office for those who prey on children, nor for those who enable them. Cynthia Brehm must resign immediately as Bexar County Republican Party Chair.