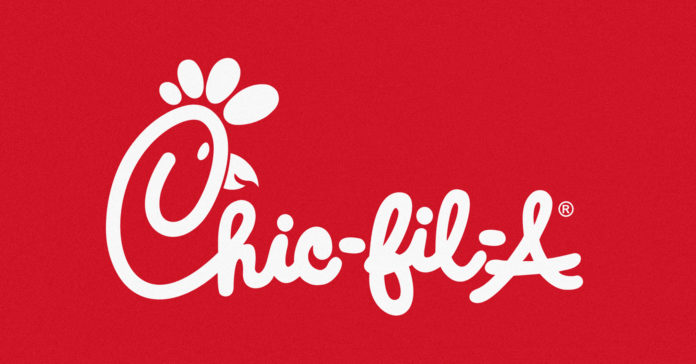 There are conflicting media reports about who is responsible or if Chick-fil-A is even still interested, but it appears the city of San Antonio has reversed its decision to exclude the restaurant from an airport concession contract based on the company's religious beliefs.
Texas Attorney General Ken Paxton appeared to be trying to take some credit for the change of heart with his announcement Monday that the Federal Aviation Administration and the city of San Antonio had reached an informal resolution of the dispute and Chick-fil-A will be offered a lease at the airport. Paxton last year requested a federal investigation into San Antonio's actions, alleging a violation of federal law and Transportation Department regulations.  
"This is a win for religious liberty in Texas, and I strongly commend the FAA and the city of San Antonio for reaching this resolution. To exclude a respected vendor based on religious beliefs is the opposite of tolerance and is inconsistent with the Constitution, Texas law, and Texas values," said Paxton in a news release from his office. "Our great state deeply values the First Amendment, and I will defend those rights for all who live and work in Texas."
City Attorney Andy Segovia tells a bit of a different story.
"The FAA has not ordered the city of San Antonio to have Chick-Fil-A at its airport. The city itself offered to resolve the FAA investigation informally," he said to KENS TV in San Antonio. 
Segovia maintains the city did not discriminate against Chick-fil-A and says Paxton's "false claim of victory" jeopardizes the potential for a mutually beneficial and amicable resolution between the two parties.
Chick-fil-A, meanwhile, says it no longer wants to open a restaurant at the airport.
"We are always evaluating potential new locations in the hopes of serving existing and new customers great food with remarkable service." Chick-fil-A said in a statement. "While we are not pursuing a location in the San Antonio airport at this time, we are grateful for the opportunity to serve San Antonians in our 32 existing restaurants."
Some San Antonio City Council members had objected to Chick-fil-A's support of anti-LGBTQ causes.