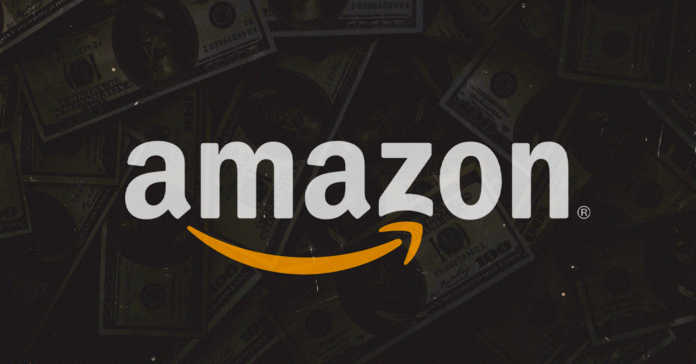 Amazon is jacking up prices on face masks, toilet paper and antibacterial soap by up to 1,000%, according to a new report released Monday by Public Citizen. The report documents a pattern of "outrageous price increases" for products sold by Amazon and its third-party sellers.
"Amazon has fundamentally misled the public, law enforcement and policymakers about price increases during the pandemic," said Alex Harman, competition policy advocate for Public Citizen and author of the report. "Amazon has publicly blamed third-party sellers for price increases while continuing to raise prices on its own products and allowing those sellers to increase their prices. The facts demonstrate the need for a federal price gouging law and for Amazon to implement major reforms to its pricing and product listing practices."
This report details price increases on 15 essential products sold by Amazon during the COVID-19 pandemic and 10 additional essential products sold on Amazon by third-party sellers.
Here are some of the price increases documented in the report:
A pack of 50 disposable face masks increased by 1,000%;
Dial liquid antibacterial hand soap increased by 470%;
A pack of 100 disposable hand gloves increased by 336%;
A pack of eight 1,000-sheet toilet paper rolls increased by 528%;
A pack of eight Brawny paper towels increased by 303%;
A five-pound eight-pack of Pillsbury unbleached flour increased by 425%;
A one-pound box of Domino powdered sugar increased by 520%; and
A 6.5-ounce pack of Clabber Girl cornstarch increased by 1,010%.
Public Citizen says its findings demonstrate the need for a federal price gouging and for major pricing reforms at Amazon.
Amazon says it keeps a sharp eye out for price gouging and takes action when it is found.
"As we have said, there is no place for price gouging on Amazon, and that includes products offered directly by Amazon," an Amazon spokesperson said in a statement provided to the New York Post. "Our systems are designed to meet or beat the best available price amongst our competitors and if we see an error, we work quickly to fix it."
Texas is one of nearly three dozen states that have enacted price gouging laws to protect consumers during a disaster. Texans may file complaints here.
Public Citizen argues that given the nature of online platforms like Amazon, which transcend state borders, it is increasingly difficult to enforce price gouging at the state level.