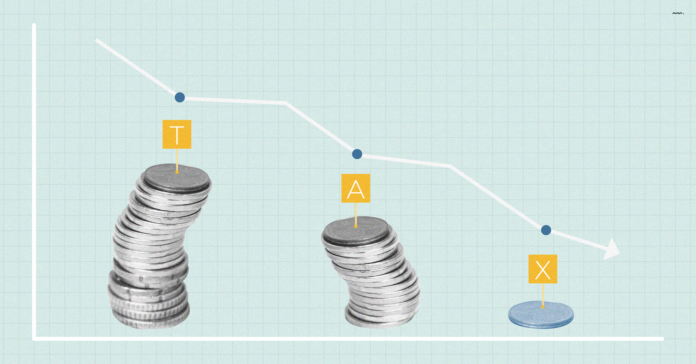 Texas took in about $2.6 billion in state sales taxes in May, according to new numbers released today. The May collections were 13.2% less than in the same month a year ago — the steepest year-over-year decline since January 2010.
The majority of May sales tax revenue is based on sales made in April and remitted to the agency in May. Widespread social distancing requirements were in place across much of the state throughout April.
All major sectors of the state's economy were impacted, with the steepest decline coming in collections from the oil and gas industry, as energy companies cut well drilling and completion spending following the crash in oil prices.
"The business closures and restrictions and stay-at-home orders due to the COVID-19 pandemic spurred deep drops in collections from restaurants, amusement and recreation services, and physical retail stores," said Texas Comptroller Glenn Hegar. "These declines were offset in part by increases from big box retailers and grocery stores that remained open as essential businesses, online retailers and restaurants that could readily pivot to takeout and delivery service."
Hegar predicts a slow recovery as the state reopens but cautioned that reduced sales tax collections will continue for months to come.
The effects of the economic slowdown were evident in other state revenue sources. Motor vehicle and rental taxes, motor fuel taxes, natural gas production taxes, hotel occupancy taxes, alcoholic beverage taxes and oil production taxes were also down significantly.
State agencies have already been instructed to cut their budgets for the next biennium by 5%. Their plans are due in the governor's office by June 15.