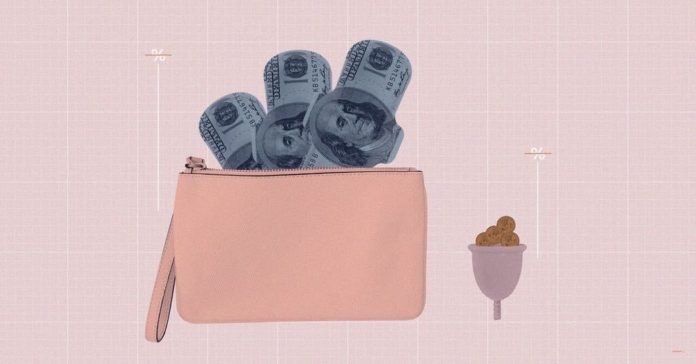 Texas has a tax on menstrual products. The passion to end the sales tax on women's menstrual products has been seen in previous state legislative sessions, but the bill (HB 311) authored by state Rep. Donna Howard (D-Austin) and other similar bills have died in committee.
Howard is armed with new support and intends to bring the issue back up in the 2021 legislative session.
"I have carried legislation during the past couple of sessions to eliminate the sales tax on period products," Howard says in a video on the Texas Menstrual Equity Coalition Twitter page. "We know this is a medical necessity, this is a monthly necessity, for years in a woman's life. It is not a luxury item, as the sales tax would imply."
Howard also mentions working with advocates and their efforts"to inform legislators about this discriminatory practice regarding this nonpartisan issue that affects women and girls throughout Texas, despite their party affiliation."
"I need your help, I'm counting with you to be with me," Howard says. "This time, we are going to get it through the Legislature. We are going to end this discriminatory practice."
The Texas Menstrual Equity Coalition is a group of activists fighting to eradicate the tampon tax.
State Rep. Gene Wu (D-Houston) also created a video about the tax, which is posted on the Coalition's Twitter page. Wu mentions that 2021 will be a tough year for the budget but "we're going to find the room and find the space in the budget to get rid of this unjust tax."
"I support repealing the tampon tax. The upcoming legislative session is going to be unique, and will have budget challenges, but we need to find a way to repeal this unjust tax once and for all. Feminine hygiene products are not a luxury item. They are a monthly medical necessity," Wu said Thursday in an email to RA News.
During a Texas Menstrual Equity Coalition Facebook Live discussion hosted by Texas State Rep. Ana-Maria Ramos (D-Richardson) this week, the cost of menstrual products was just one topic. Given the cost of menstrual products, the national average hourly minimum wage being $7.25 and the Texas sales tax of up to 8.25%, Ramos said the status quo is scary.
"It may take a whole hour of work for a woman to be able to buy a box of tampons. Or for a man to earn the money to buy a box of tampons for his daughter, mother, or aunt," she said.
State Rep. Gina Calanni (D-Katy) also supports axing the tax.
"Feminine menstrual products are necessities, and the monthly expense alone can be a burden in more ways than one to women. To tax these health care items is a form of misogyny that must be eliminated. Last Session, Rep. Donna Howard's bill to ban this tax was never voted out of committee. During the 87th session, I look forward to having the opportunity to vote in support of this legislation," Calanni said Thursday.
To learn more about how you can be involved with this important issue that affects women visit Periodequity.org and Flocode.org