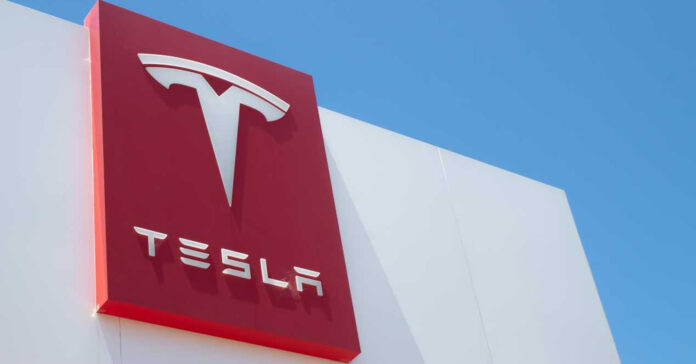 Tesla, the technology and car company, has a lot of things going for it. The company had the most worldwide sales for battery electric vehicles, with 23% of the market, and plug-in electric vehicles, with 16% of the market. The innovations incorporated into its electric vehicles are unlike any other car company, with features such as Autopilot, Sentry Mode, which captures videos of suspicious activities surrounding the vehicle, and Bioweapon Defense Mode, which cleans the air within the car. But despite all the technological and financial success Tesla has had in recent years, they have also been the target of incredible amounts of backlash. The reason? A toxic workplace.
According to a recent lawsuit filed in a California state court, African American workers at Tesla's Fremont plant say they were subject to offensive remarks such as being called the n-word, "Blackies", "Darkies", "slavery" and "plantation" 50-100 times a day. Teri Mitchell, a plaintiff in the lawsuit, says that after making a complaint, she was transferred to a different department and shortly after, was fired. An HR employee told her, "It is rare for Blacks to work here. I don't know how long you will be able to stay here."
Beyond verbal harassment, black employees alleged that they were given more strenuous positions at the Fremont plant than non-black employees. In a SF Chronicle report, Tyron Aghedo said that black employees worked 12 hours a day on the most physically intensive parts of the vehicle while non-black employees were allowed to rotate out with each other every couple of hours.
This isn't the first lawsuit relating to racial discrimination that Tesla has had against them. The largest lawsuit against Tesla came last October, when a federal court jury in San Francisco awarded 136.9 million dollars to Owen Diaz, a black man who was subjected to racial abuse during his 9.5 months of employment at the Fremont plant. A judge reduced the award to 15 million dollars, but Diaz has been granted a new trial to redetermine the settlement award. A few months before the Diaz case, Melvin Berry was awarded 1 million dollars after being called the N-word, given undesirable jobs, and assigned unreasonable hours. California's civil rights regulator has said they are suing Tesla themselves after the state's Department of Fair Employment and Housing received complaints from hundreds of workers about a racially segregated workplace.
In addition to the lawsuits stemming from racial discrimination, Tesla is also facing at least eight lawsuits since last November from female employees who say they endured rampant sexual harrassment at the Fremont plant. Jessica Barraza a 38-year old former Tesla employee says she experienced "nightmarish" conditions as a night-shift worker because of co-workers making sexual comments to her multiple times a week. Her complaint indicates that she suffers from panic attacks as a result of three years of enduring this behavior and "is afraid to return to work knowing that her body could be violated at any time with no repercussions." She also says she is, "on medication and in therapy" and that she is "not the same person she used to be."
One of the biggest issues is that when they were hired, most Tesla employees signed agreements requiring workplace disputes, such as racial discrimination and sexual harrassment, to be handled in closed-door arbitration. This keeps many of the complaints confidential and prevents them from ever reaching the court. According to Kevin Kish, the director of California's Department of Fair Employment and Housing, for many workers, the stress from the severe and pervasive harassment and even the risk of a physical altercation made the working conditions so intolerable that they resigned.
In 2020 alone, 31 complaints were filed with California's Department of Fair Employment and Housing alleging discrimination at Tesla on the basis of race, age, gender expression, disability and pregnancy. Considering allegations are still being placed on Tesla today, there is little reason to believe they will not continue into the future.