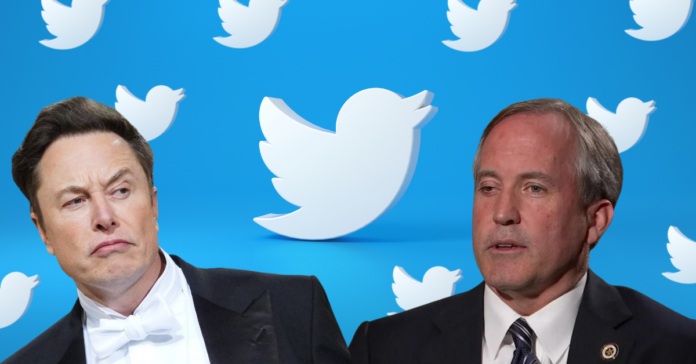 Texas Attorney General Ken Paxton wishes to take down Twitter, just as Elon Musk – the newly coined Texan – is trying to squirm out of his commitment to buy the social media platform. Coincidence?

On Monday, Paxton claimed Twitter is misrepresenting the number of accounts that are bots and fake users, saying the company is inaccurately reporting the number to inflate its value and raise its revenue.

"It matters not only for regular Twitter users, but also Texas businesses and advertisers who use Twitter for their livelihoods," Paxton said. "If Twitter is misrepresenting how many accounts are fake to drive up their revenue, I have a duty to protect Texans."

According to The Texas Tribune, Paxton sent Twitter a civil investigative demand, requiring the social media company to turn over documents related to how it calculates and manages its user data.
Meanwhile, Tesla CEO Elon Musk is also raising questions about the number of fake accounts on Twitter. Getting cold feet, Musk threatened to walk away from negotiations to buy the social media company, saying Twitter has not provided the data he requested.
"This is a clear material breach of Twitter's obligations under the merger agreement and Mr. Musk reserves all rights resulting therefrom, including his right not to consummate the transaction and his right to terminate the merger agreement," an attorney representing Musk wrote in a letter to Twitter's head of legal.
So, why is Twitter's long-standing bot situation suddenly on Paxton's radar?
The state's top lawyers' motivations seem almost designed to carry water for the billionaire Tesla CEO. With elections right around the corner, Paxton aligning himself with Musk who brought his high-tech business into the state, makes perfect sense, even if his sudden bot obsession doesn't.
Toward the end of 2020 Musk left California for the Lone Star State, taking Tesla with him and the company finished relocating to Texas last year.
This is not the first time the GOP member goes after big tech companies. Paxton has sued Meta, saying some of the company's practices around biometrics violated Texans' privacy. And is pressuring social media companies with HB20, a law that invites Texans to sue platforms over their content moderation practices.