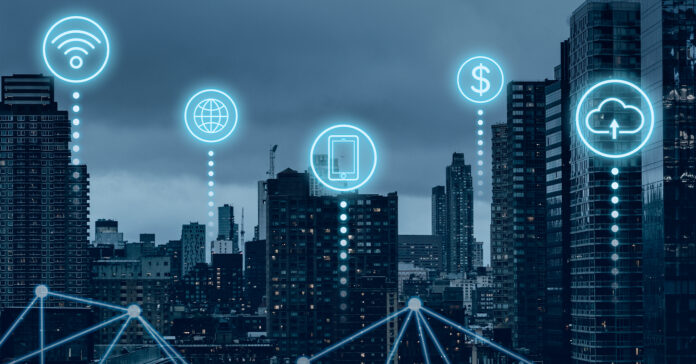 As the conflict continues, Ukrainian leaders request that private firms cease their operations in Russia.
Tech Giants Meta, Google, and Apple have already begun taking such actions. The list continues to grow.
Conversely, Russia blocked services like Twitter and Facebook in the early stages of invasion.
However, tech experts wonder if the global internet will suffer lasting consequences.
Ukrainian officials asked ICANN (the Internet Corporation for Assigned Names and Numbers), which "governs" the internet, to revoke Russian domains and SSL (Secure Sockets Layer) certificates.
Goran Marby, the chief executive for ICANN, responded: "Within our mission, we maintain neutrality and act in support of the global internet. Our mission does not extend to taking punitive actions, issuing sanctions, or restricting access against segments on the internet – regardless of the provocations."
The EFF (Electronic Frontier Foundation), a digital privacy group, and several other organizations supported the decision.
Corynne McSherry and Konstantinos Komaitis said war is no time to "mess with the internet," explaining that following Ukrainian requests would have "dangerous and long-lasting consequences."
Those being:
Depriving people of information.
Setting a dangerous precedent.
Compromising security and privacy.
Cloudflare, a web infrastructure firm specializing in cyber-attack protection, considered pulling services in Russia. However, they concluded, "Russia needs more internet access, not less."
Countries like China and Iran have already digitally split off from the rest of the world, and Russia is experimenting with a similar system called Runet.
Russian officials tested Runet back in 2019 and finished another test today. Some are interpreting the test as a sign of imminent Russian isolation.
Prof Woodward believes "this was more about Russia calling on ISPs to get ready, to make local copies of the DNS – the phone book of the internet – and to have local versions of third-party software that comes from servers outside Russia, such as Javascript."
Russia claims it will not isolate itself.
But James Griffiths, author of The Great Firewall of China, is skeptical: "Cutting off the internet, making sure Russians are only consuming the content that the Kremlin approves of, that kind of thing makes sense strategically, so you can see the path we're headed down," he told the BBC.
"I wouldn't be surprised if that came into force in the coming weeks or months."