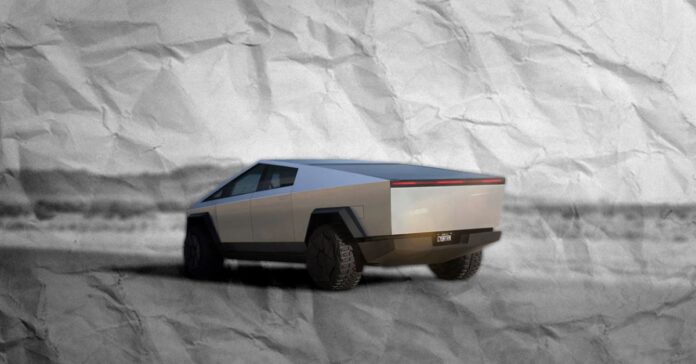 Tesla just announced its first Cybertruck was totally built at the Gigafactory in Texas, after two years of delays.
The company tweeted a picture of the truck surrounded by workers posing with happy faces.
The Cybertruck prototype was revealed in 2019, with Tesla saying that the production would begin in late 2021. In the presentation of the truck in 2019, Musk said the vehicle was made of the same alloy of the SpaceX rockets, and that it was bulletproof. He also said that the windows were unbreakable, however, when he threw a metal ball at them they did break.
Tesla said that it couldn't begin the production of the vehicles due to supply chain issues, but in January the company announced that the volume production of the Cybertruck is expected to be in 2024.
However, it seems that this Cybertruck that Tesla presented last Saturday isn't perfect. The Drive reported that, apparently, the vehicle has a misaligned door, but the workers surrounding do not allow the truck to be seen completely, so it could be even more flawed.
In another tweet, Tesla said "Cybertruck equipment installation at Giga Texas is in progress, with deliveries remaining on track to start later this year!"In a shareholder meeting in May, Musk said that Tesla would produce a quarter-Million Cybertrucks a year. Prices haven't been announced.