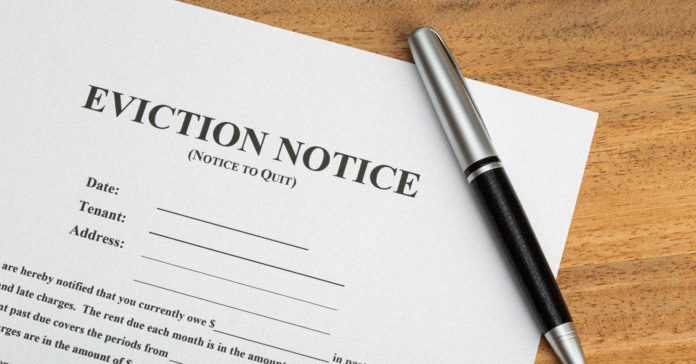 Just days after being criticized for hoarding billions in federal CARES Act funding, Gov. Greg Abbott announced on Friday the allocation of over $171 million for targeted rental assistance for Texans at risk of becoming homeless due to eviction. The funding will help local and state efforts to keep renters stay in their homes, catch up on missed rental payments and avoid having an eviction on their records.
Out of these funds, $167 million will go to targeted rental assistance and $4.2 million will be allocated through the Texas Supreme Court to help the state's legal aid providers and pro bono lawyers provide basic legal services to eligible Texans through this pandemic.
"The Texas Eviction Diversion Program is crucial to our state's response to COVID-19, and it will help many families recover from the impact of the pandemic without the looming threat of eviction," said Abbott. "This innovative partnership, coupled with the renters assistance provided through CARES Act funding, will strengthen our economic recovery efforts and provide a lifeline to renters and property owners alike."
"Judges across Texas have a duty to ensure that justice is delivered in a timely, fair, and impartial way. In times like these, sometimes that means that we search for creative ways to meet the needs of landlords and tenants," said Texas Supreme Court Chief Justice Nathan L. Hecht. "The Texas Judiciary is happy to work with Governor Abbott and the Texas Department of Housing and Community Affairs to provide a way for tenants to stay in their homes and ensure that landlords are made whole."
Democrats have been pushing Abbott to detail how he intends to spend about $5.7 billion of the nearly $12 billion Texas received from the Coronavirus Aid, Relief, and Economic Security Act. About $600 million has gone to help schools, and around $1 billion was used for COVID-19 testing and personal protective equipment. The program announced Friday will use another big chunk, but that still leaves billions unallocated.
Abbott spokesman John Wittman told the Dallas Morning News that the governor is being "fiscally responsible" with the money and will make additional allocations in the final quarter of the year.
Any money left unspent at the end of the year will have to be returned to the federal government.