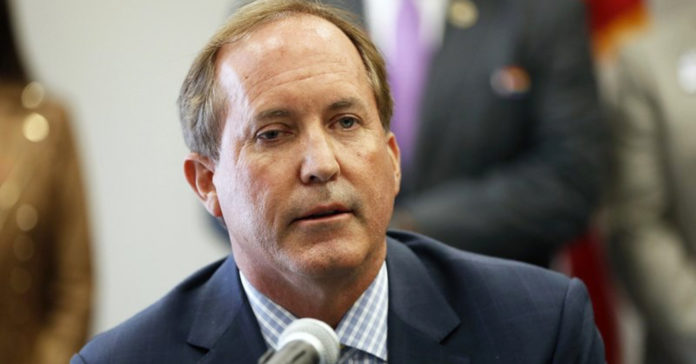 Amidst an ongoing FBI investigation, Texas Attorney General Ken Paxton is now facing significant budget cuts from the Texas Legislature, making his office one of the state agencies experiencing the deepest cuts.
After being in the spotlight for allegedly instigating protestors to storm the Capitol, continuously undermining the electoral results and still under investigation for accusations regarding abuse of office and accepting bribes, neither Democrat nor Republican legislators seem to be siding with Paxton on the recently announced budget plans.
Paxton was questioned by senators on Wednesday morning during a Senate Finance Committee hearing. Senators grilled him on his visit to the rally at the capitol on January 6th that preceded the riots, his use of outside counsel, his election lawsuit, unapproved pay raises to the tune of $40M, an opioid settlement agreement and the council it created to disburse funds in Texas.
According to the Houston Chronicle, in October, Paxton requested $1.26 billion over two years for his agency with 4,217 positions, but instead, the Texas Senate will debate a budget plan that would give him $1.17 billion and 4,063 positions, representing $89 million less than the requested amount and 154 fewer positions.
As mentioned by the Border Report, nearly all of the more than 100 GOP lawmakers in the Texas Legislature did not respond when asked by The Associated Press if they had confidence in Attorney General Ken Paxton, who has also seen a decline in donor support, with last year being his worst in fundraising efforts, when several of his big-money donors stopped financing him since the FBI's investigation became public.
Paxton was apparently planning to allocate his requested budget to hire outside law firms, consultants, information technology services and expert witnesses, where most of the proposed cuts by the Senate are expected to happen.
One of the most recent calls for his resignation derives from his role during the storming of the Capitol, where he allegedly encouraged the crowd to keep fighting.
After the riots, State Rep. Chris Turner, D-Grand Prairie said that lawmakers need to limit the attorney general's jurisdiction and possibly cut his funding, "My bottom line is the Legislature should be holding him accountable" Turner said.