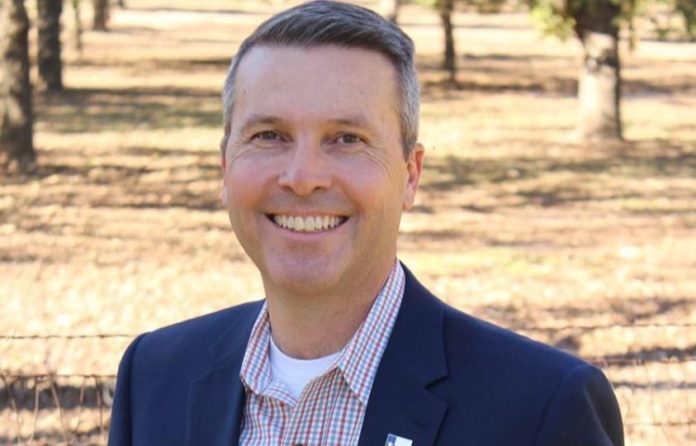 Brad Buckley wants to lead in Austin but he doesn't want to give hardworking Texans a raise.

Buckley, who's running for Texas House District 54 in Central Texas, said he doesn't believe working families should have a wage that can cover their costs of living. The owner of six businesses who's self-financed his campaign with $20,000 in personal funds (nearly matching Killeen's per capita income of $29,000), Buckley opposes giving overworked Texans a paycheck they deserve.

The minimum wage in Texas is $7.25. This falls far below other states like Arizona, Colorado and Maine, which have plans to incrementally increase their minimum wage to $13.50 an hour by 2020. New York City and Washington D.C. have plans to increase their minimum wage to $15 an hour.

More than 60 percent of Texans support raising the minimum wage. "When I represent you, you're the boss," Buckley said at a public event earlier this year. How does that statement square with Texans' support for higher wages?

If Buckley is serious about making Texas the best state in the country, he should look at other successful businesses.

Buc-ee's, a beloved Texas chain of convenience stores rated as the best in the country, knows the value of paying their employees a living wage. Buc-ee's employees are paid $14 an hour and can make up to more than $19 an hour.

"Our customers expect and look forward to a very unique experience. We have to attract the best talent," Jeff Nadalo, Buc-ee's general counsel, told Business Insider. "And so we work very hard at not just providing a transparent wage schedule to those potential future team members, but also to remind those who are currently there of some opportunities that are there at the store, as well."

Does Buckley expect to attract top talent by paying workers the measly minimum, instead of a sustainable salary?