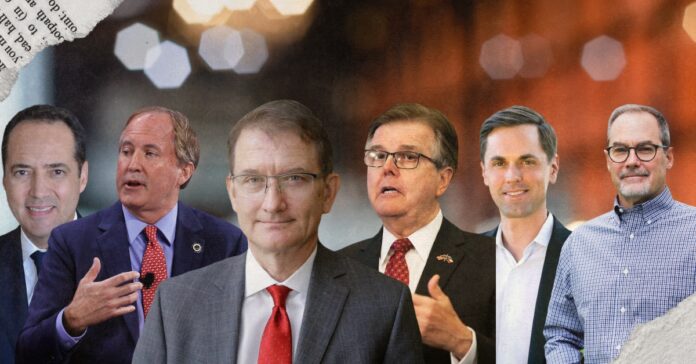 A former state appeals court judge declined an appointment as an adviser to Lt. Gov. Dan Patrick in AG Ken Paxton's impeachment trial, after revelations surfaced regarding a campaign donation he made in 2021 to a political opponent of Paxton.

In a letter to Paxton, Marc Brown, a former Republican justice on the 14th Court of Appeals, cited his $250 campaign contribution to Eva Guzman in 2021, and expressed concern over his legal bias in the upcoming impeachment trial.

"The proceedings commencing on September 5, 2023, are far too important to the State of Texas for there to be any distractions involving allegations of favoritism or personal bias on my part," he said.

Meanwhile, the leading Senator of the impeachment, Lt. Gov. Patrick has accepted over $3 million from Paxton supporters in recent weeks, but this doesn't seem to be throwing a wrench in his plans to preside over Paxton's trial.

In addition to sharing financial backers, Paxton owes Lt. Gov. Patrick around $125,000 in outstanding campaign loans.

That's not all, Paxton's money web also extends to other Senators who are jurors in his trial. As reported by KXAN, here is a list of the potentially biased lawmakers:

– Mayes Middleton: According to Texas Ethics Commission records, Middleton donated $300,000 to Louie Gohmert, the East Texas Congressman who ran to unseat Paxton in 2022.

– José Menéndez: Menéndez donated $1,000 to Rochelle Garza, the Democratic candidate for Attorney General in 2022.
– Kevin Sparks: In June 2021, Midland state senator Kevin Sparks donated $2,500 to Ken Paxton.

"If money has changed hands between you and somebody who's involved in the impeachment process, it would be a good idea to recuse yourself from the process if you really did want to remove even the appearance of any kind of bias," Public Citizen's Texas Director Adrian Shelley told KXAN.

The impeachment trial stems from Paxton's alleged misconduct and lawbreaking. On May 27, the House approved 20 articles of impeachment, accusing him of accepting bribes and abusing his office's power.
The articles have a significant focus on Paxton's association with Austin real estate developer Nate Paul. Paul, who is also a political donor, is currently facing federal charges for eight counts of mortgage fraud.

Paxton's defense has sought to discredit the corruption charges, contending that the 20 articles of impeachment are vague and misconstrue state laws. They also argue that even if the allegations hold true, they do not amount to impeachable offenses.
"This whole thing has been nothing but a sham, and it should now end," Buzbee said, on X, formerly Twitter.

Meanwhile, on Friday, it was revealed that the report that cleared Paxton from any wrongdoing, was actually personally vetted and approved by Paxton himself, raising questions about its impartiality and credibility.

According to The Dallas Morning News, the 300-page report, released in August 2021, concluded that Paxton's actions related to Paul were "lawful." It said the allegations against Paxton were "either factually incorrect or legally deficient."

The report was met with skepticism by those named in it, who claimed they had not been interviewed or informed about its contents prior to its publication. This revelation compounds the doubts surrounding its veracity and transparency. The report's author remains unknown, further adding to the intrigue surrounding its origins.

The trial is set to start on September 5.