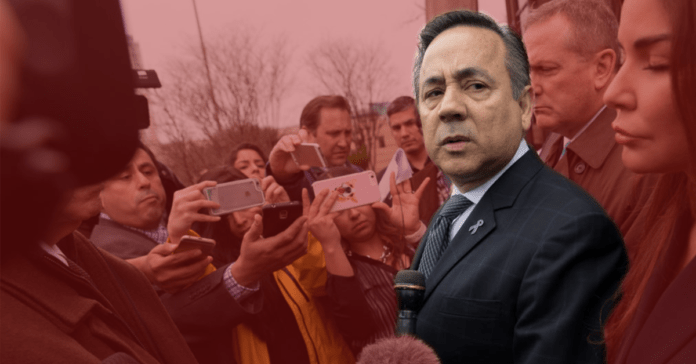 Texas Sen. Carlos Uresti (D – San Antonio) resigned after being convicted of 11 felony charges related to fraud.  A July 31 special election has been announced to decide his successor.

"The recent events have had a significant impact on my life, my family and my constituents," Uresti said in a statement posted on Facebook. "I need to attend to my personal matters and properly care for my family. So keeping in mind the best interests of my constituents and my family, I believe it to be most prudent that I step down from my elected office to focus on these important issues."

Uresti requested Texas Gov. Greg Abbott hold the special election for his seat during the Tuesday, Nov. 6 election to save "17 counties and the taxpayers thousands of dollars."

Abbott has instead chosen to have a July 31 special election for Uresti's seat. Early voting for the race starts July 16.

Six candidates have filed to run in the race, according to an article from the San Antonio News-Express. On the Democratic side, State Rep. Roland Gutierrez, former U.S. Rep. Pete Gallego and Charlie Urbina Jones are expected to run. Republicans Pete Flores, Jay Alaniz and Carlos Antonio Raymond are also expected to run.

Uresti was convicted of defrauding investors with energy company FourWinds Logistics, according to the San Antonio News-Express. The disgraced Texas senator could face up eight to 12 years in prison and could owe more than $3 million to victims, the newspaper reports. Uresti said he plans to repeal the conviction.

Uresti is also scheduled to stand trial in October where he's accused of "splitting $850,000 in bribe payments with a county judge in Reeves County over a medical services contract at a jail in West Texas," the News-Express reports.

Outside of fraud, Uresti is a politician whose name was frequently linked to sexual harassment allegations at the Capitol in Texas.

While the Texas House of Representatives and Texas Senate have updated their guidelines to sexual harrasment, politicians and candidates at the Texas Democratic Convention told Reform Austin that more needs to be done to ensure women's safety in Austin.

Texas Senate District 19 includes Brewster, Crockett, Dimmitt, Edwards, Frio, Kinney, Maverick, Medina, Pecos, Real, Terrell, Uvalde, Val Verde and Zavala counties. Parts of Atascosa and Bexar county are also included in the district.