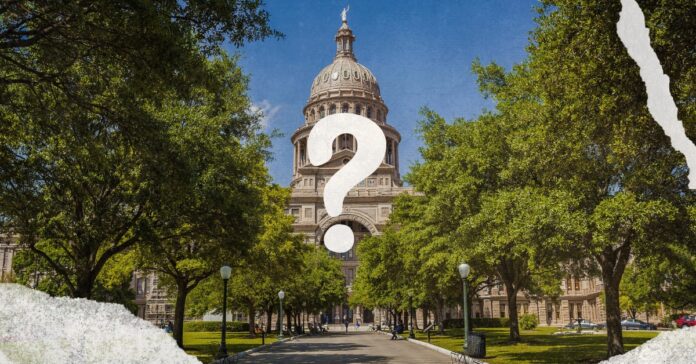 Gov. Greg Abbott immediately called a special session after Texas lawmakers completed the year's regular legislative session after the legislature failed to pass bills deemed important by the state's leadership.
"Many critical items remain that must be passed," Abbott said in a statement, which would require multiple special sessions.
The first session began Monday, May 30th at 9 p.m. and is focused on property tax relief and border security.
What is a special session?
The Texas Legislature meets every two years for approximately 140 days between the months of January and May. State laws can only be added, modified or removed in this time period unless the Governor calls a special session.
Special sessions can only be called by the governor and they have the authority to call as many sessions as they would like. Unlike the regular session, the governor has the authority to set the agenda for the special session.
"The governor gets to call the special session and gets to dictate to the legislature exactly what they should do now," said University of Houston professor Brandon Rottinghaus. "They may not do exactly what the governor wants, but the governor has agenda control in terms of directing them."
As opposed to the regular session constraining the lawmakers with deadlines for various things. The special sessions allow the lawmakers to be more freewheeling in terms of how they pass bills.
A special session can be called anytime between two regular sessions. This puts the lawmakers in a position to fit a lot of things in a short period of time, another reason why special sessions are called. "The Texas Legislature meets very infrequently, especially considering how big the state is, how much has to be done and the size of its economy," he said. 
In recent years, special sessions have become more common, however, they weren't always this way.
"Historically, governors have been reluctant to call special sessions, but they have been more likely to do so in recent times because politically they're not getting everything they want," Rottinghaus said.
A reason why governors have been reluctant to call special sessions is because they can be expensive.
"It's about $1,000,000 plus to have a special session which normally is why governors have been reluctant to call specials, because they're pricey," Rottinghaus said. "But if that cost is not an issue, then obviously they don't mind calling it, and that seems like what's happening now."