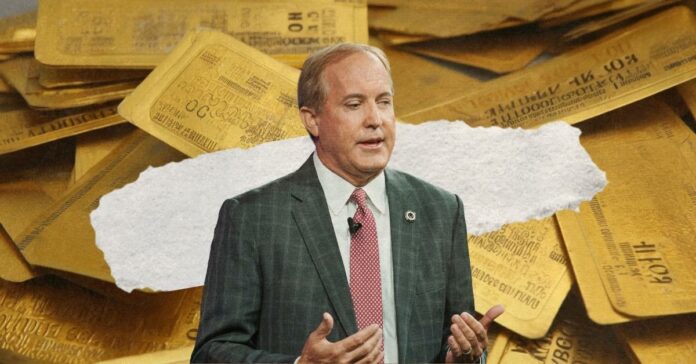 AG Ken Paxton's impeachment trial is right around the corner and specific guidelines for those planning to attend were released on Tuesday.
The impeachment trial stems from Paxton's alleged misconduct and lawbreaking. On May 27, the House approved 20 articles of impeachment, accusing him of accepting bribes and abusing his office's power.
The articles have a significant focus on Paxton's association with Austin real estate developer Nate Paul. Paul, who is also a political donor, is currently facing federal charges for eight counts of mortgage fraud.

The trial will begin September 5 and will take place at the Senate Gallery of The Capitol in Austin, Texas.

Admission by Ticket
According to the Senate, for the duration of the impeachment trial proceedings, access to the Senate Gallery will be granted exclusively through tickets. To secure a seat, individuals must obtain a ticket, which will be distributed on a first-come, first-served basis on the third floor outside the Senate gallery.

Distribution for the morning session will commence at 7:30 a.m. each day and will continue until all available tickets are distributed. The afternoon session's ticket distribution will begin 45 minutes before the Senate Gallery reopens. Doors to the Senate Gallery will open at 8:00 a.m. each day.
Rules During the Impeachment Trial
The Senate Gallery attendees are expected to adhere to a set of rules. These rules are designed to minimize disruptions and ensure that the trial proceeds smoothly:
– No Food or Beverages: Attendees are prohibited from bringing food or beverages into the Senate Gallery.
– Silence Electronic Devices: All electronic devices, including cell phones and PDAs, must either be turned off or set to vibrate mode.
– No Cameras: The use of cameras inside the Senate Gallery is strictly forbidden.
– No Electronic Entertainment: Attendees are not allowed to use electronic music devices or engage in electronic games.
– Maintain Silence: Talking, clapping, demonstrations, or any form of disruptive behavior is strictly prohibited.
– Remain Seated: All attendees must remain seated at all times during the trial proceedings.

Consequences of Rule Violation
Failure to comply with the established guidelines may result in immediate removal from the Senate Gallery. Those removed due to rule violations will not be allowed to reenter the Gallery for the remainder of the day.