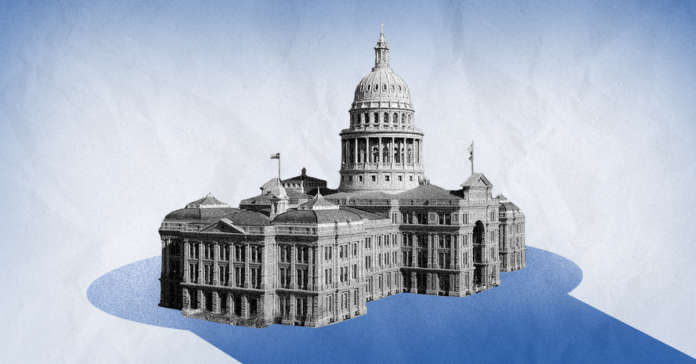 The Texas House Education Opportunity and Enrichment select committee met on Tuesday to hear invited live testimony regarding public education in Texas. The committee is led by Rep. Brad Buckley (R-Killeen), with Rep. Barbara Gervin-Hawkins (D-San Antonio) as vice chair.
The committee heard testimony divided up into seven panels regarding teacher pay, basic allotment, STAAR 2.0, special education funding, school budget and school choice among other topics.
The committee meeting started with Buckley calling for a moment of silence in honor of Rep. Tamoria Jones and calling her a "fierce advocate" for Texas schoolchildren.
The Texas Education Agency's special education panelists testified that children with behavioral problems will be better served in off-site, non-public day programs, where oversight from TEA will be limited.
Rep. Gina Hinojosa (D-Austin) expressed concerns about many areas in the state not having enough resources to do so, especially in rural areas. Rep. James Talarico (D-Round Rock), questioned the TEA representatives, asking them who bears the responsibility that comes with serving special ed students. They answered by saying that public schools bear that responsibility.
Teacher pay remained a topic for concern and discussion at the hearing. Citing a TEA report, Talarico said, "Teachers are the single most in-school factor impacting students' outcomes." The agency's first recommendation in their report is to increase teacher salaries.
The number of teachers working a second job or selling their plasma to pay bills is an "embarrassing amount" the agency said during their testimony.
Talarico goes on to speak about HB 100 – which did not pass — but would have allotted funding for the Teacher Incentive allotment, a one-time $2,000 bonus. When he questioned the TEA representatives if that was significant, they said that "taken in isolation, that is not significant."
"If we are going to address this crisis, and we're going to provide that significant increase in teacher salaries, we got to do something for all teachers," Talarico said during the testimony about teacher pay increase. "And that doesn't even start the conversation on support staff, who I think are in, in some ways in worse shape than our teachers."
HB 100 would have also included an increase in the minimum salary schedule (which would have helped rural teachers). But not those who are not a part of the TIA, on a minimum salary schedule, or who are above the numinous.
"I think Rep. Talarico's comments concerning teacher pay is important. And I think it also speaks to the fact that we have a diverse group of districts that are sort of competing in different markets, some that have been able to implement TIA, which is not easy to do," said Buckley during the hearing. "Others that haven't. And so, I think it's incumbent upon the legislature to make sure those resources are provided in a way where local districts can decide what you know, what they need, what the teachers in those districts need."
During the regular legislative session, the House and Senate were unable to reach an agreement on raising school funds, due to the disagreement on vouchers in the state chambers.
If by the end of the special session, the Texas legislators don't raise the basic allotment by at least $1,000, they would have failed to increase education funding. This is during a session that has a budget surplus of nearly $33 million.
The next special session will be in Oct, which will cover education and will have $5 billion set aside in part for teacher pay raises, Lt. Gov Dan Patrick said.
The special education committee will publish its report by Aug. 11, 2023.