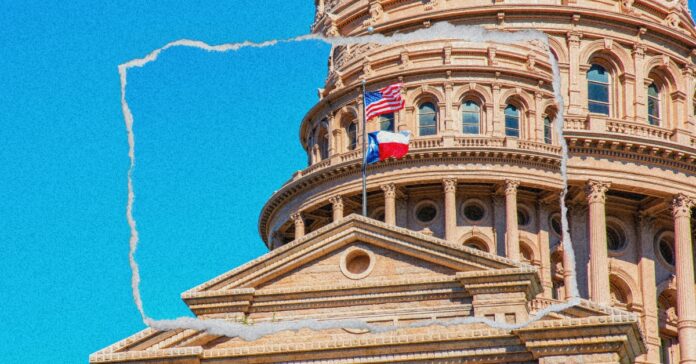 The Texas House is set to deliberate on a private school voucher bill today, marking the first direct consideration of such a proposal since 2005. The bill, pushed by third-term Republican Governor Greg Abbott, aims to allow tens of thousands of Texas parents to use state funds, approximately $10,500 per student annually, to enroll their children in private schools. However, the total funding for the program would be initially limited, effectively capping its size.
This move has the potential to reshape the state's education landscape by subsidizing private institutions with minimal government oversight and the ability to enforce religious messaging. Critics, including an alliance of Democrats and rural Republicans, argue that the voucher system would drain funds from already struggling public school districts, providing resources to private institutions without the same level of accountability.
Governor Abbott has championed the legislation, tying it to a broader nationwide push for alternatives to traditional public education, fueled by dissatisfaction during the COVID-19 pandemic and accusations that public schools are promoting liberal values. Abbott emphasizes the importance of allowing families to choose the best educational setting for their children, regardless of cost.
Former Governor Rick Perry has added his support, urging the House to pass the bill and expressing strong backing for Republicans siding with parents. However, the bill faces internal opposition within the Republican ranks, with two dozen Republicans signaling their opposition in a procedural vote earlier this year. Winning their support is crucial for the bill's passage.
House Bill 1 not only includes the controversial voucher program but also proposes significant increases in public school funding. It aims to provide raises for teachers, allocate more funds for special education and fine arts, establish a teacher residency program, and revamp the state's school accountability system.
As the House gears up for the debate, pressure is mounting from various quarters, including private school groups, teachers unions, conservative advocates, and school district lobbyists. Dozens of expected amendments, including attempts to strip out the voucher program, add an element of unpredictability to the legislative process. The bill's fate hinges not only on its passage through the House but also on navigating the GOP-led Senate, which has historically supported voucher programs, and obtaining Governor Abbott's signature. The outcome remains uncertain, with lobbyists and House members expressing uncertainty about the level of support for the bill and the form it might take if it passes.

Update: Sources tell RA News of some legislators' plans for an amendment aiming to remove the voucher provision from the bill during the House session scheduled for 10 am this morning.
Subsequently, faced with resolute opposition to vouchers, Chairman Buckley, the head of the House Public Education Committee, may opt against proposing an amendment to introduce a more restrictive voucher.
Despite still holding the majority, a group of legislators opposed to vouchers has emphasized their commitment to thwarting what they view as a detrimental education policy. However, they made it clear that they rely on support from Texas public school educators in the upcoming March primary elections. This appeal stems from Governor Abbott's pledge to fund their opponents if they vote against vouchers.
There are reports that Dave Carney, the Governor's campaign consultant, is reaching out to members opposed to vouchers, issuing threats to allocate significant funds against them in the primary due to their rejection of the Governor's favored project. Tensions are set to escalate at 10 am this morning, Friday, and the proceedings can be viewed online by clicking here.