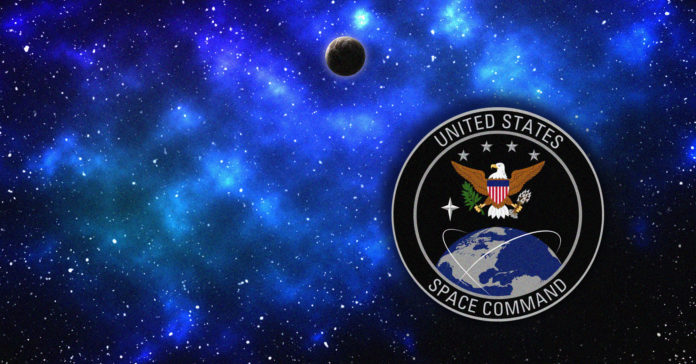 This story was updated on Nov. 20, 2020.
The Department of the Air Force announced that Joint Base San Antonio is one of the six finalists for military bases as candidate locations for U.S. Space Command headquarters.
The other finalists are Peterson Air Force Base, Colorado; Kirtland Air Force Base, New Mexico; Patrick Air Force Base, Florida; Redstone Army Airfield, Alabama; and Offutt Air Force Base, Nebraska.
According to a press release from the Department of the Air Force the assessment will be based on factors related to mission, infrastructure capacity, community support, and costs to the Department of Defense. The Air Force said a location will be selected by early 2021 but it will take up to six years to build new facilities. Until the new facilities are built the U.S. Space Command will remain the provisional headquarters at Peterson Air Force Base in Colorado.
---
Despite the long odds, three Texas cities — Houston, Fort Worth and San Antonio — are competing to become the headquarters for the U.S. Space Command. Cities in 26 states have submitted bids. A decision is expected before January, but it will take several years to build the facility.
To be eligible, competing cities must have a population base that is within the top 150 largest U.S. metropolitan areas and be located within 25 miles of a military base, among other criteria.
What is the U.S. Space Command?
The Space Command was established by President Donald Trump in 2018 and will have control of U.S. military space defense operations, including those of the newly formed U.S. Space Force.
Think space surveillance, missile launch operations, monitoring and operating satellites, all of which have previously been handled by the U.S. Air Force.
Why Texas?
Texas has extensive space and aerospace experience, especially in Houston, which is the headquarters for NASA. Houston is known as Space City and has been cited as the "Vatican of space." Even the names of the city's sports teams — the Rockets and the Astros — reflect Houston's history with space.
In August, Texas U.S. Sen. Ted Cruz (R-Houston), chairman of the Subcommittee on Aviation and Space, sent a letter to the Secretary of the Air Force advocating for Houston, Fort Worth or San Antonio to host the new USSPACECOM.
"Cities and towns across Texas have been repeatedly recognized as among the best communities in the nation for supporting the military, including through numerous national awards from veterans' organizations and the Department of Defense for their support of military bases," Cruz stated.
The senator added that Texas is home to top aerospace technology and development corporations and launch sites such as Blue Origin, SpaceX, Boeing, Lockheed Martin, Raytheon, Northrop Grumman and United Launch Alliance.
Until a permanent location is selected, the Colorado Springs/Denver area is serving as home for USSPACECOM. U.S. Air Force bases there already have experience organizing, training and equipping forces to conduct space operations.
Among the other states competing to host USSPACECOM headquarters are Florida, and Alabama, both of which also have long entrenched space operations.
Houston Airport System Director Mario Diaz said Colorado Springs has the edge.
"They've got it, and we need to go in there and take it away from them," he told the Houston Chronicle earlier this month.
Now the question is, what does Joe Biden's presidency mean for space policy and defense spending? Lawrence Korb, a senior fellow at the Center for American Progress, said he doesn't expect Democrats to try to take a large bite out of defense spending.
"If the Democrats had won a big victory in the Senate, I think you would have seen the defense budget being cut maybe by 5 percent or something like that," Korb added.