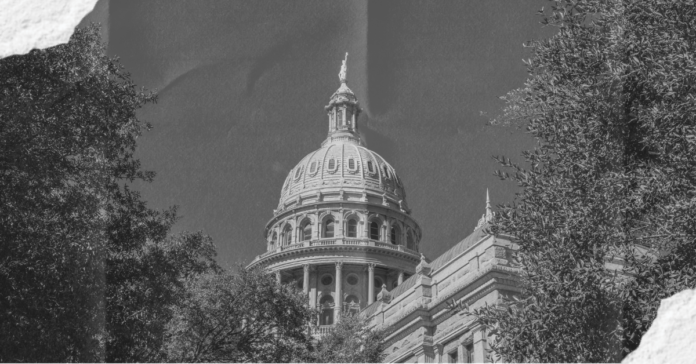 Why are Texans increasingly pessimistic about the direction of the country? Have they lost faith in democracy? Are they worried about their families' financial situation? Or do they have negative feelings towards their local schools? According to the results of the 2023 Texas Lyceum Poll, the answer is all of the above. 
The new poll, which surveyed 1,200 Texans, explores the most pressing issues facing the state, providing specific data while tracking attitudes and opinions in Texas over time.
This year, the poll found that 62% of Texans say the country is off course, while only 28% say the country is headed in the right direction.

"The 2023 Lyceum Poll reveals deeply ingrained concerns about the current and future direction of the state and nation," said Texas Lyceum Research Director Joshua Blank.
"Significantly, we found a striking erosion in Texans' attitudes towards democracy. Fewer than half of all Texans now strongly agree that democracy is the best form of government, and that sentiment has dropped by double digits in just four years."

The poll found that 68% of Texans agree that democracy is the best form of government, and only 40% said they "strongly agree" with the statement. Among political independents, the belief in democracy as the best form of government dropped from 89% in 2019 to just 45% today.

The poll also found deep pessimism about the economy and public education in Texas.

59% of Texans believe the national economy is worse compared to last year, and 46% said their own family's economic situation has also worsened since last year compared to 35% who said they're treading water. Only 15% of Texans believe their family is doing better.

When talking about education, the poll found that only 55% of Texans said that the state's K-12 education was either "good" or "excellent," 39% rated it as either "poor" or "terrible."

"Texans' rapidly changing attitudes towards their local schools suggest that the long tail of COVID-induced changes to education — and, likely, the increased politicization of public education — has contributed to declining confidence in local schools," Blank said.
The poll revealed partisan differences across a range of issues, which according to Texas Lyceum President Reda Hick, means the 88th Legislative session will be a time of "great uncertainty but also a great opportunity."

"Guided by the data from this poll, the Texas Lyceum is uniquely suited to help our communities, and our state as a whole, navigate change and thrive in it."