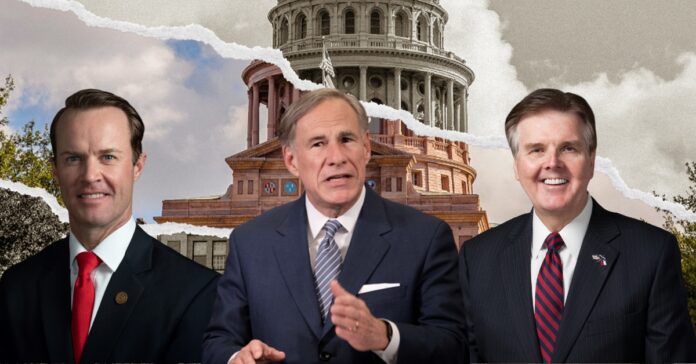 With only six days left in session, it appears Texas lawmakers are in a time crunch to get comprehensive education savings accounts and school finance bills passed. While Gov. Greg Abbott has repeated that there is still enough time, it is unclear whether House Democrats and rural Republicans will support such bills if vouchers are involved.

The Capitol had been in a stalemate over vouchers, up until Tuesday when the Governor added school finance to the legislative agenda. Abbott had not wanted to include school finance until a voucher bill was passed by the House, and Speaker Dade Phelan had not wanted to pass any such bill until school finance was put on the agenda.

The House's request also included items such as higher teacher pay, more money for campus safety, and changes to the high-stakes testing system that measures public schools' progress.

On Wednesday morning, Abbott said they "are on track to ensure there will not be another special session," claiming there is enough time to get everything done, with high hopes placed on the bill the House will put out later.

While Abbott remains optimistic, Lt. Gov. Dan Patrick is skeptical, claiming that "with Constitutional procedural requirements and House and Senate rules there is simply no time to start over with a new House bill."

He is calling on the House to include their suggested language into Senate Bill 1, school choice and Senate Bill 2, teacher pay raises. SB 1 would allow families to access $8,000 of Taxpayer money to pay for private schools, among other educational expenses, while SB 2 would infuse $5.2 billion into school districts to help them with teacher raises and rising costs. The bill would raise the basic allotment

Meanwhile, Abbott said his agreement with the House included creating "universal" education savings accounts worth $10,400 a year and increasing teacher pay, school funding, and school safety funding, as well as phasing out the STAAR test that public and charter school students take. Families could use the publicly funded ESAs to pay for private school or other education-related expenses.

The deal however is far from done, and it remains to be seen if House Democrats and rural Republicans will allow voucher-like legislation to pass. In the past days, House Democrats have been accused of slowing down the chamber's work on school choice, teacher bonuses, border security and COVID-19 vaccine requirements.

Absences denied the House a quorum on both Monday and Tuesday, which is why after Gov. Abbott expanded the legislative agenda, the House was unable to call a hearing on it. Buckley, House GOP Caucus Chairman Craig Goldman of Fort Worth and Rep. Jeff Leach of Allen said Democrats were thwarting the House's ability to function.

"This is a hijacking of the will of the people of Texas … from our Democratic colleagues' refusing to come to work," Leach said.The special session can't go beyond Nov. 7.
*This story is ongoing and will be updated when the new House bill is out.