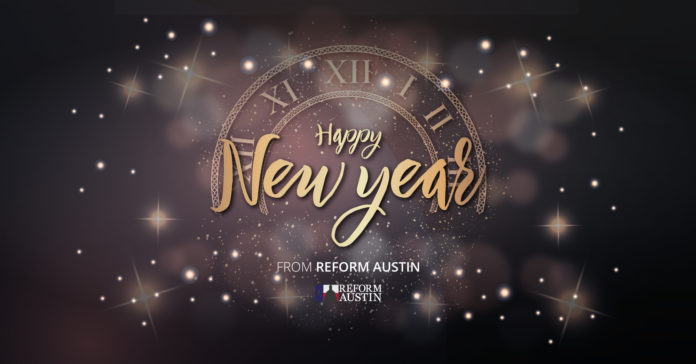 On January 1st, a new set of Texas laws go into effect following passage during the 86th Legislative Session.

Among the 24 new laws taking effect on January 1st, 2020, Texans could see changes in taxes, disaster relief, sexual assault and bingo.
HB 3 and HB 4611 – School Funding and Tax Cuts
In what is said to be one of the most transformative Texas education bills in recent history, House Bill 3 will take effect on January 1st and provide more money for Texas classrooms, increase teacher compensation, reduce recapture (also known as Robin Hood), and cut local property taxes for Texas taxpayers.

This legislation will go in effect at the same time as House Bill 4611, which introduces a cap on how much school districts can raise in property tax revenue.

After voter approval of Proposition 7 in the November 2019 election ballot measures, the state's commitment to property tax reduction poses a concern for the long term feasibility of the bill. In Texas, property taxes have long made up a majority of funding for Kindergarten through high school education. 

However, with the legislature's commitment to cap property taxes while increasing school resources, many have expressed concern about how the state will keep up with public school spending in years of economic hardship.
HB 492 and SB 7 – Disaster Relief
Disaster relief was a priority of the 86th legislative session.

The year 2020 will see victims of natural disaster in Texas receive additional tax relief. House Bill 492 authorizes a temporary property tax exemption to areas that receive damage within a governor-declared disaster area. The tax exemption will take effect if the local governing body chooses to adopt it within 60 days of the the governor's declaration of disaster.

Residents who wish to receive the exemption would need to file an application for an exemption in order to have property damage appraised.

In addition to tax relief, the state has created additional legislation aimed at disaster management and preparedness. Taking effect at the start of the year, Senate Bill 7 commits the state to the creation of two funds, the flood infrastructure fund and Texas Infrastructure Resiliiency Fund, to help local governments with matching federal funds used for flood research, planning, control, and mitigation projects.
HB 1532 – Filing Complaints on Healthcare
Under House Bill 1532, individuals filing complaints against nonprofit healthcare groups will receive more consideration in 2020.

An amendment to the Medical Practice Act, the bill requires nonprofit health organizations to develop anti-retaliation policies for physicians and submit reports every two years to the Texas Medical Board. The bill requires the Texas Medical Board to accept and process complaints against a certified nonprofit health organization and that any complaints filed are not dismissed without the appropriate consideration.

The bill ensures that any physician who files a complaint cannot be terminated, demoted, penalized, or retaliated against for filing a complaint or cooperating with the Texas medical Board in an investigation.
HB 914 – Bingo
House Bill 914 amends the current Bingo Enabling Act by removing the five percent prize fee for all non-cash prizes that are valued over five dollars.

In the new year, licensed organizations that conduct bingo will collect the 5 percent fee on cash prizes and pay 50 percent of the fees collected to the Texas Commission Lottery every quarter. Counties and cities that voted prior to November 1st to impose the prize fee will receive a portion of the fee collected and remit 50 percent to the Texas Commission Lottery quarterly.
SB 212 – Sexual Assault
As of January 1st, a new state law governing how colleges and universities in Texas are required to handle sexual harassment claims will take effect. 

The new law, Senate Bill 212, requires employees at private, public and independent higher education institutions to report any allegations of dating violence, sexual harassment, sexual assault or stalking made against a student or employee to the institution's Title IX coordinator. Under the new law, any employee that fails to make the required report can face a Class B misdemeanor charge. However, for employees that intentionally conceal an incident, the charge then increases to a Class A misdemeanor, which in Texas is punishable by up to one year in jail and up to a $4,000 fine.

With recent reports of sexual misconduct among UT faculty and increasing urges from students to enforce tougher misconduct policies, the school's Title IX coordinator, Adriana Alicea-Rodriguez, and Chief Compliance Officer, Leo Barnes, announced the changes made to the school's reporting policy in order to remain in compliance with the new law.
SB 1264
Earlier in the year, the Texas legislature took on surprise medical billing in an effort to protect Texans from incurring large bills for unexpected healthcare costs. Portions of Senate Bill 1264 are already in effect, with the remaining reforms coming into effect January 1. The law establishes an arbitration process for insurers and healthcare providers to negotiate a price for their clients without ever having to involve the patient into the mixture.