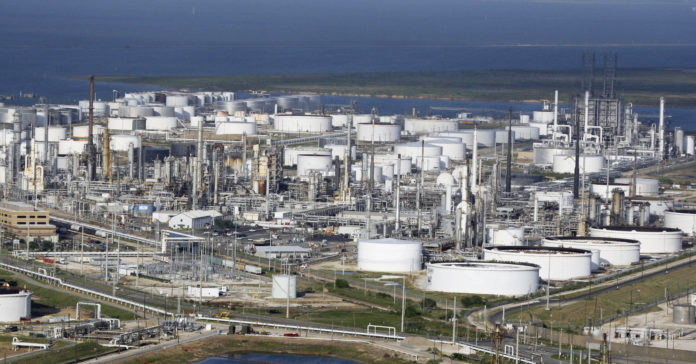 There might be some good news coming for the Texas oil industry. Crude is trading at its highest level in more than a year, and last Sunday Goldman Sachs raised its forecast for West Texas Intermediate (WTI) to $72 per barrel by the third quarter. 
"We believe this faster rebalancing during what was expected to be the dark days of winter will be followed by a widening deficit this spring as demand rebounds faster than supply, setting the stage for a tight physical market," Goldman's note read on Sunday.
As of right now, West Texas Intermediate crude rose 1.9% to trade at $60.61 per barrel on Monday—its highest level in the last year. The rise is due mainly to the freezing weather conditions in West Texas and the Permian Basin region, which sent demand soaring high.
Oil demand is expected to reach 100 million barrels per day (bpd) by the end of July 2021, a notable increase from previous expectations that didn't forecast that kind of demand until late August.
The rise in oil prices means that Texas's financial future looks strong. Given the forecast earlier this year that the budget shortfall due to COVID would be smaller than expected, coupled with a stronger oil outlook, should Texas still be looking at cutting funding to key programs?
Last fall, Gov. Abbott asked state agencies to reduce budgets by 5%, and with over $50 million in spending cuts already seen in the proposed Senate budget in technology and instructional materials for schools, cuts may be the opposite of what Texas needs.