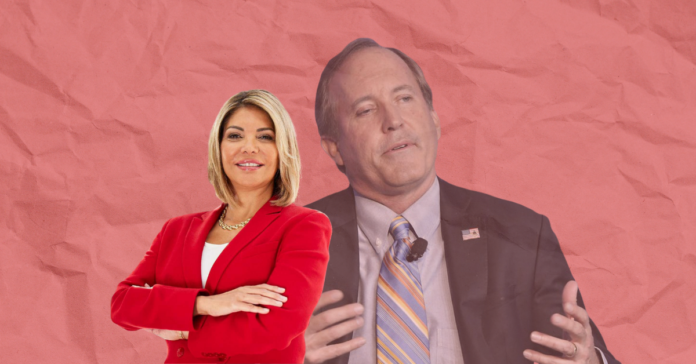 In a significant development for Texas politics, Attorney General Ken Paxton has been impeached, marking a tumultuous chapter in his tenure. With the House deciding to move forward with the impeachment process, speculation is rife about who will succeed Paxton. Rumors are circulating around the capital that Governor Abbott and Lieutenant Governor Patrick may have decided on Eva Guzman as the potential replacement. In the interim, Brent Webster, the First Assistant Attorney General, will assume the role until Governor Abbott appoints a temporary successor until the Senate completes the trial of Ken Paxton on the 20 articles of impeachment.
Impeachment Proceedings Against Ken Paxton
The impeachment of Ken Paxton, the Texas Attorney General, comes as a result of mounting controversies and legal troubles that have plagued his tenure. Paxton has been embroiled in a series of high-profile legal battles, including a long-standing legal case involving securities fraud and a whistleblower complaint and FBI investigation on corruption charges. The decision by the House to move forward with the impeachment proceedings indicates a significant loss of confidence in Paxton's ability to fulfill his duties effectively.
Speculation Surrounding Eva Guzman
As news of Paxton's impeachment spread, rumors began circulating about potential candidates to replace him as Texas Attorney General. Among the names mentioned, Eva Guzman has emerged as a leading contender. Eva Guzman, a former justice on the Texas Supreme Court, has an extensive legal background and experience in public service. She was among several 2022 Republican primary opponents of Ken Paxton and was even then considered the "establishment" choice. If chosen, she would become the first Latina Attorney General in Texas history, making the potential appointment all the more significant.
Governor Abbott and Lieutenant Governor Patrick's Alleged Choice
According to sources familiar with the matter, Governor Abbott and Lieutenant Governor Patrick have reportedly discussed Eva Guzman as a possible replacement for Ken Paxton. These discussions, however, should be understood as rumors at this stage, as no official announcement has been made and the Senate has yet to conduct a trial of the suspended Attorney General. Nonetheless, the prospect of Eva Guzman assuming the position has generated significant interest and anticipation among political observers in Texas.
Interim Attorney General Brent Webster
While the search for a permanent replacement is underway, Brent Webster, the First Assistant Attorney General, will serve as the interim Attorney General according to an internal memo obtained by the Dallas Morning News. Webster's experience within the Texas Attorney General's office ensures a smooth transition of responsibilities until Governor Abbott appoints a new Attorney General.