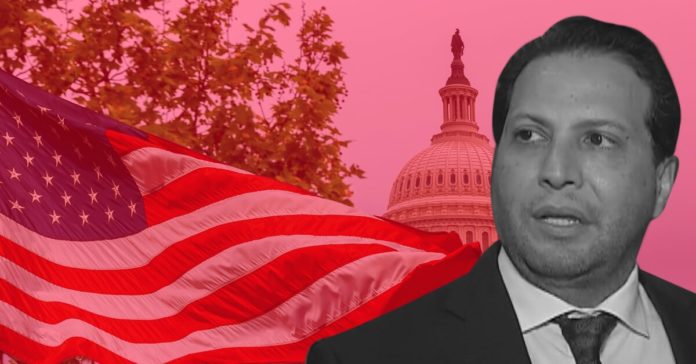 State Rep. Poncho Nevárez's (D-Eagle Pass) legacy is marred by more than just a drug scandal.

In recent years, instances of domestic violence cases have steadily increased in the state of Texas. While the overall major crime rate in Texas decreased for 2018, the Texas Department of Public Safety reported over 197,000 incidents of family violence, a near one percent increase from 2017.

In the 2019 legislative session, Texas had an opportunity to pass a bill that would protect survivors of domestic violence across the state.

Senate Bill 1804, would have required construction of a centralized database system for domestic violence suspects.

If passed, the bill would have allowed authorities to track domestic violence suspects as they went through the bond process. Victims would have been notified when their abuser was about to be released from incarceration.

The bill had unanimous support in both the Senate and the House. However, it was stopped at Gov. Greg Abbott's desk, courtesy of one now-infamous lawmaker.

Prior to his charge of a third-degree felony for drug possession (link to the article), Nevárez was a co-sponsor and proponent of SB-1804. In fact, it was Nevárez's involvement that sealed the fate of SB-1804.

In its original form, SB-1804 was drafted by State Sen. Lois Kolkhorst (R-Brenham) with the intention of expanding the protections that law enforcement could provide victims of domestic violence.

If passed, the law would require the construction of a centralized database system that would allow law enforcement to track the "condition of bond."
In its original state, the bill garnered wide support throughout the legislature. However, in the final week of the session, Nevárez added a last-minute amendment to SB-1804.

With two days left in the legislative session, Nevárez added an amendment to stop the increase in fees for a radioactive waste facility.

Nevárez claimed the new amendment would have added "some economic competitive incentives" to the already widely supported bill.

Critics argued that the amendment had nothing to do with domestic violence. Nevarez's proposed legislation was a favor to the politically powerful company that currently operates the only radioactive waste disposal plant in West Texas.

Abbott called Nevarez's amendment "an ill-considered giveaway."

The amendment mirrored bills introduced by Rep. Brooks Landgraf (R-Odessa) and Sen. Kel Seliger (R-Amarillo) earlier in the session. However, neither of those bills made it to the floor of either chamber.

Both bills sought allow the company operating the waste disposal plant, Waste Control Specialists, to postpone paying up to $4.17 million in new fees.

Despite Nevárez's amendment, SB-1804 passed out of both the House and Senate unopposed. However, when the amended bill arrived on Gov. Greg Abbott's desk, it was immediately vetoed. Abbott cited Nevarez's amendment as the reason for his refusal to sign.

"Unfortunately, the bill author's good idea about domestic violence has been dragged down by a bad idea about radioactive waste," Abbott said.

SB-1804 had the potential to bring peace of mind to hundreds of domestic violence victim. The legislation could also have tangibly improved the safety measures currently in place.

And with one poisonous amendment, any hope of improving protections for victims of domestic abuse ended with the legislative session.

The narrative surrounding Poncho Nevárez will likely continue to center around his sensationalized drug scandal. However, his legislative shenanigans hold a larger significance.

The decision to attach a $4 million piece of radioactive pork to a domestic violence bill highlighted the cynical pay-for-play approach endemic in Austin.

The fact that Nevárez' s amendment wasn't what undid his career shines a harsh light on the sad reality that state lawmakers' grievous errors and poor decisions are often overlooked and under-examined.