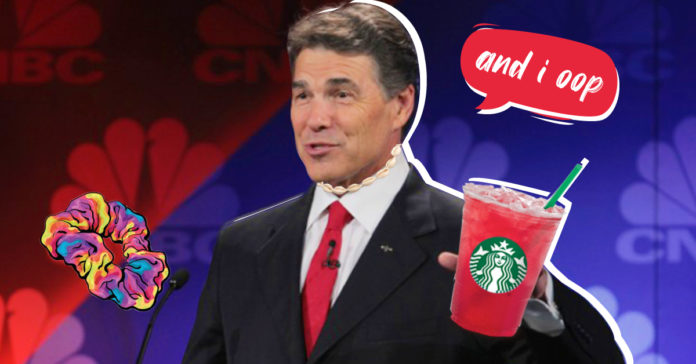 Rick Perry appears to be at the end of his lengthy career as a politician. The former governor of Texas and soon-to-be-former Secretary of Energy announced his plan to retire later this year. We take a look at the trajectory of Rick Perry's 34-year long career, and all its ups and downs in today's abbreviated timeline.
1985: Texas House of Representatives
Perry entered the political realm as a Democrat. He was elected to represent Texas House District 64, which included his childhood home in Haskell County. Perry was re-elected to the State House as a Democrat in 1987. In 1989, Perry jumped ship the Republican Party and was elected to serve a third term as House District 64 representative.
1990: Agriculture Commissioner
As a newly minted Republican in 1990, Perry successfully challenged Democratic incumbent Jim Hightower for the position of Agricultural Commissioner. Perry served as Commissioner of the Texas Department of Agriculture until 1999.
1999: Lieutenant Governor  
In 1998, Perry ran to succeed retiring Democratic lieutenant governor Bob Bullock. Perry was elected in 1999 and quickly promoted, serving only a small portion of the term.
2000: Governor
In 2000, Rick Perry was sworn in as governor after George W. Bush resigned to assume office as the President of the United States. Perry was the longest-serving governor of Texas, holding office for 14 consecutive years.
2001: Dream Act 1.0
On June 16, 2001, Perry signed into law a bill allowing certain immigrants to attend Texas colleges and universities at in-state tuition rates. At the time of the law's passage, it supported by lawmakers on both sides of the aisle — something that would change over time.
2002: Anti-sodomy law controversy
While the Supreme Court was considering Lawrence v. Texas Perry described the anti-sodomy law at the heart of the case "appropriate." One year later, the Supreme Court ruled the Texas law was unconstitutional.
2007: HPV vaccine controversy
Rick Perry issued an Executive order that required all 11- and 12-year-old Texas girls to get the HPV vaccine. Political observers were quick to note that Perry's chief of staff was once the chief lobbyist for Merck, the manufacturer of the vaccine. Merck had also donated heavily to Perry's political campaigns over the years.
Aug. 11, 2011:
Rick Perry announces his candidacy for president.
Oct. 1, 2011: Hunting camp scandal
In the build-up, to Perry's first presidential campaign the Washington Post reported about his hunting camp. Perry's West Texas hunting camp was called "N-word Head" possibly until the early 1990s.
Nov. 2011: Oops
During the Nov. 9, 2011, Republican debate Perry began a statement about wanting to eliminate three governmental agencies as a way to cut federal spending. He named the departments of education and commerce but was unable to remember the third.
"I can't. The third one, I can't. Sorry. Oops," said Perry. Moments later Perry claimed that the Department of Energy was the third agency he wanted to eliminate. After the debate Perry's campaign floundered.
https://www.reformaustin.org/wp-content/uploads/2019/10/Rick-Perry-Oops.mp4
Jan. 19, 2012: Campaign suspended
Rick Perry suspended his campaign for president. When he announced the suspension, Perry said that there was "no viable path forward for me in this 2012 campaign. "After suspending his campaign, Perry endorsed Newt Gingrich before ultimately endorsing Mitt Romney.
2013: End of an era
In July of 2013, Perry announced he would not be running for re-election as Texas governor.
2014: Felony Indictment
In early August of 2014, while still serving as Texas' governor, Rick Perry was indicted on two felony charges. Perry was charged with abuse of official capacity, a first-degree felony.
The charges stemmed from Perry's threat to veto $7.5 million in funding for Texas' Public Integrity Unit. He was also charged with coercion of a public servant for seeking the resignation of the Travis County district attorney.
On Aug. 19, Perry voluntarily appeared at the Travis County Courthouse to be booked, fingerprinted, and have a mugshot photo taken. During the ordeal, Perry was confident of his innocence. He said that he was entering the courthouse with his "head held high."
2015: Still not president
In June of 2015, despite pending felony charges, Perry announced he would run once more for president. In July 2015, a Texas appeals court dismissed one of two felony charges against Perry. The coercion case against Perry was dismissed on First Amendment grounds. The court ruled that the law preventing "coercion of a public servant" was a violation of Perry's freedom of speech rights. After a lackluster performance in the first Republican debate, Perry suspended his campaign. Perry eventually endorsed Sen. Ted Cruz (R-TX) for the presidency.
2016: Cleared of all charges
In February 2016,  the Texas Court of Criminal Appeals dropped all charges against Perry. Perry was a vocal critic of then-candidate Donald Trump. He was the first Republican candidate to attack the future president. Perry described Trumpism as a "toxic mix of demagoguery, mean-spiritedness, and nonsense that will lead the Republican Party to perdition."After Ted Cruz lost the Republican presidential nomination Perry begrudgingly endorsed Trump.
2017: Secretary of Energy
In 2016, President-elect Donald Trump announced Rick Perry as his nominee for energy secretary. The nomination of Perry was widely criticized, partly because of his calls for the elimination of the Department of Energy.
The decision to name Perry to head the Department of Energy was also criticized because of Perry's lack of scientific training. When Perry was confirmed in March 2017 he became the first Secretary of Energy since 2005 who didn't have a science background.
During his confirmation hearings, Perry said that he regretted calling for the Department of Energy's elimination. He said that the change of heart came after he was briefed on what the agency does.
As Secretary of Energy, Perry shifted the D.O.E.'s focus away from the Bush-era concerns of the U.S. nuclear stockpile. He also reduced the priority of renewable energy initiatives.
Under Perry's leadership, the D.O.E. became more interested in promoting U.S. oil and gas interests, particularly natural gas exploration in Eastern Europe.
2018: Point person on Ukraine
As Secretary of Energy, Perry became the Trump Administration's expert on the Ukrainian natural gas market. The Ukranian natural gas pipeline system is one of the largest in the world. The pipelines link Ukraine with gas transmission systems throughout Eastern and Central Europe.
Oct. 10, 2019: Subpenoaed during impeachment inquiry
Perry received a subpoena as part of President Donald Trump's ongoing impeachment proceedings. Congress asked for any and all documents related to the Trump administration's contact with Ukraine.
Oct. 17, 2019: Resignation as Secretary of Energy
Perry announced he planned to resign later this year.  Despite the Ukraine controversy, reports from as early as April of this year suggested Perry was planning his resignation