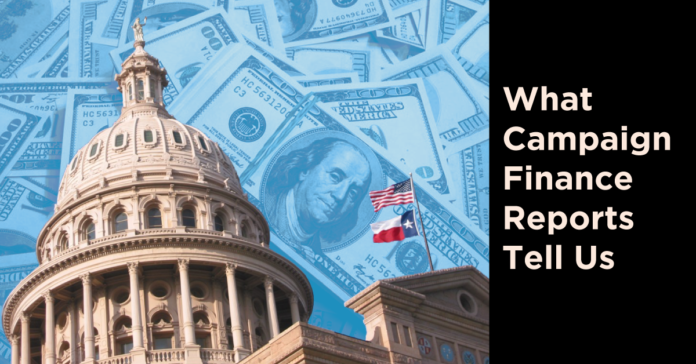 The four candidates in the special election to replace Dallas Mayor Eric Johnson's HD-100 seat have filed their final campaign finance reports before election day Nov. 5.
Leading the fundraising pack for HD-100 in the period between Sep. 27 and Oct. 26, is Democratic political operative Lorraine Birabil, again.
Birabil raised $39,900, 43 percent of which came from outside of the state.
This included in-kind administrative and communication support from DC-based Lone Star Project and $7,000 from federal labor unions.
Annie's List endorsement of Birabil included a $2,000 check and an in-kind contribution of staff travel with the campaign.
Birabil also received contributions from County Judge Clay Jenkins, District 3 County Commissioner John Wiley Price, Speaker Pro Tempore Joe Moody (D-El Paso) and Chairwoman Nicole Collier (D-Dallas) indicating local and state party support.
Birabil also spent the most with $42,500 in expenditures. She has $22,400 cash on hand, substantially more than any other HD-100 candidate in the race.
Small businessman Daniel Davis Clayton raised $1,000, only $850 of which is itemized from 9 individual donors. He spent $27,400 and has $300 cash on hand.
Perennial candidate Sandra Crenshaw reported $500 raised and $500 spent with no cash on hand.
Not all candidates in HD-100 filed their campaign finance reports.
As of 12 p.m. on Wednesday, James Armstrong had yet to file his campaign finance report.
This article will be updated if and when Armstrong releases his report. Armstrong filed his last report late and Early voting is underway and will end on Friday, Nov. 1.