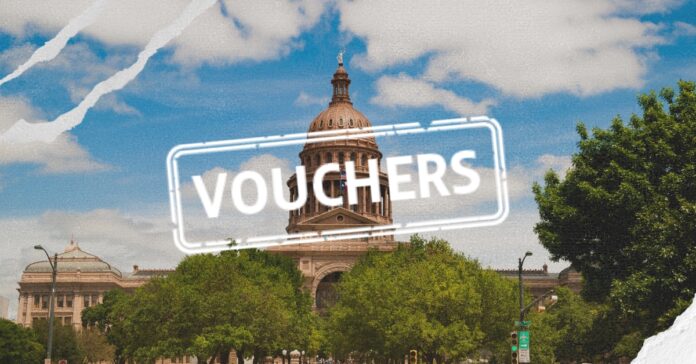 The Senate Education Committee is convening to vote on a voucher bill, House Bill 100, following signals from Governor Greg Abbott that he would call a special session if a voucher-like program did not pass.
The committee will review a new version of the bill, which aims to provide school districts with additional funding while also establishing an education savings account program. The program would offer up to $8,000 in taxpayer money per student each year for parents who choose to opt out of the public school system, with funds eligible for private schooling expenses, textbooks, and tutoring.
The proposed voucher program would be open to most of Texas' 5.5 million students, including those already attending private schools, with priority given to students from schools that received a C or lower in the state's accountability program. The Senate's revised version of HB 100 is an attempt to pass a voucher-like program before the legislative session ends on May 29th. Governor Abbott's threat of a special session prompted this effort, as he emphasized the importance of passing a voucher program accessible to a significant number of families.
Earlier in the session, the Senate attempted to pass a more universal voucher program through Senate Bill 8, but the House Committee on Public Education limited its scope, causing the bill to fail in committee. Republicans have historically encountered opposition to voucher programs in the Texas House, with Democrats and rural Republicans forming a coalition against such programs due to concerns about diverting funds from public schools.
In addition to the education savings account, the revised version of HB 100 includes a $50 increase in the basic allotment, the minimum funding schools receive per student, which currently stands at $6,160. This increase is smaller than the original $90 proposed by the House. The bill also raises the required state funding percentage for teacher raises from 30% to 50%, allowing the rest to be used for other school expenses. It updates the base salary scale for teachers based on experience and incorporates provisions from other bills to address the state's teacher shortage. Furthermore, the bill allocates funds to support teacher residencies, rehiring retired teachers, and provides $300 million in special education funding.
School districts have been advocating for an increase in the basic allotment, as their finances were affected by the COVID-19 pandemic and inflation reduced the value of state funds. The hope was that a portion of the state's $32.7 billion surplus would be directed towards supporting schools. The Senate's voucher bill represents another attempt by Republicans to pass such a program, capitalizing on the theme of parental rights, which has gained traction during the pandemic-related school closures.